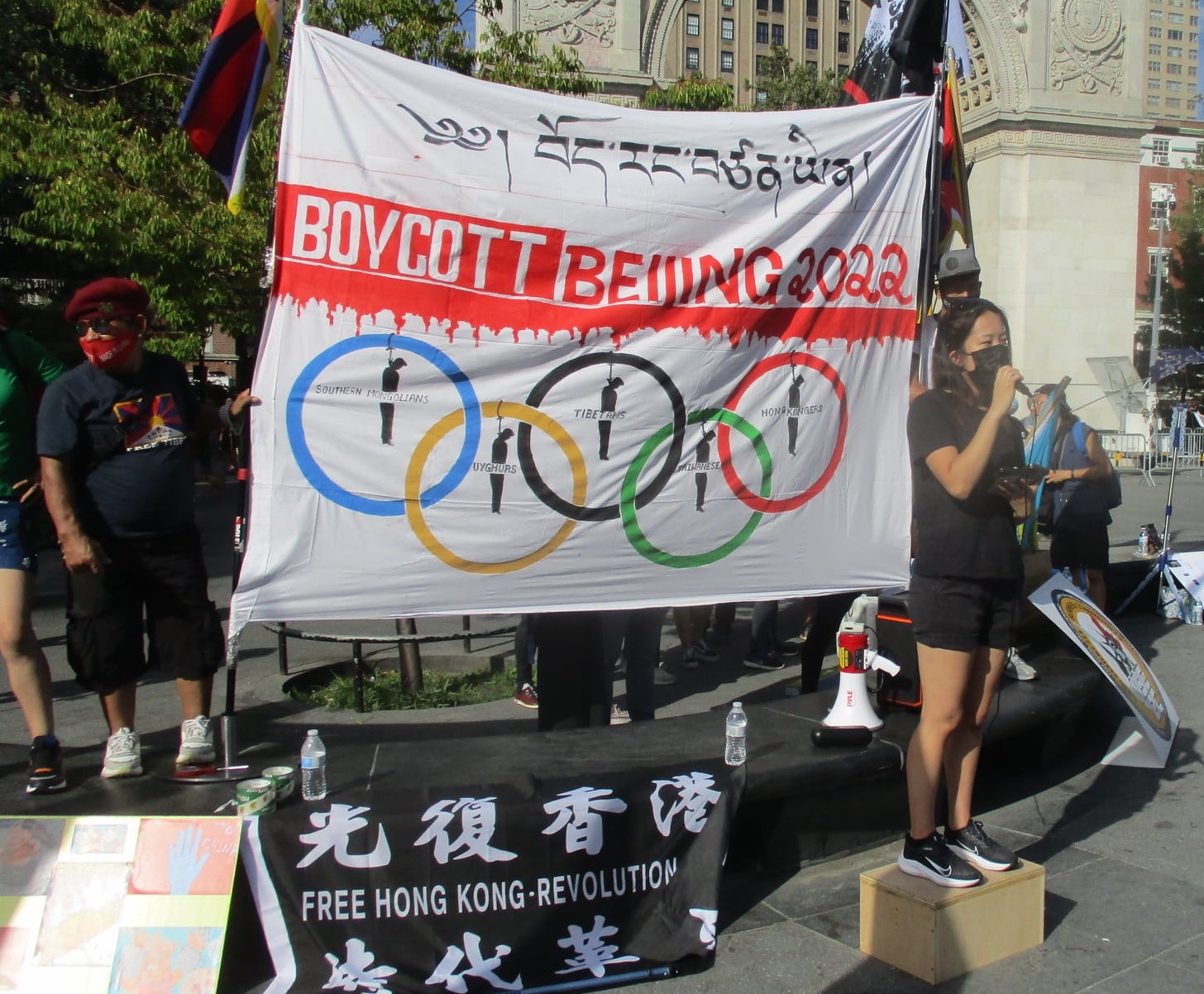 Human Rights Watch on Nov. 12 accused the corporate sponsors of the Beijing 2022 Winter Olympics of ignoring China's crimes against humanity in its far western region of Xinjiang, thus "squandering the opportunity" to pressure China to address its "appalling human rights record." Coca-Cola, Intel, Toyota and Airbnb are among the 13 Olympic Partners who were accused by name of overlooking China's mass detention of ethnic Uyghurs and members of other Muslim ethnic groups, as well as the repression of free speech in Hong Kong.
At least 1 million Muslims have been detained in camps in Xinjiang since 2017, according to UN rights experts. China denies accusations of abuse of the Uyghurs and states the camps are vocational training facilities aiming to combat religious extremism.
Human Rights Watch asserted that the Olympic Partners should press China's government and the International Olympics Committee (IOC) on China's rights violations. HRW wrote letters to the 13 sponsors, asking them to confirm whether they had "conducted human rights due diligence for the 2022 Beijing Olympics" and to explain what work was done to ensure their supply chain does not "contribute to human rights violations."
"There are just three months until the Beijing 2022 Winter Olympics, but corporate sponsors remain silent over how they are using their influence to address China's appalling human rights record," Sophie Richardson, China director at HRW, stated. "They are squandering the opportunity to show their commitment to human rights standards and risk instead being associated with an Olympics tainted by censorship and repression."
In July, a bipartisan US Congressional panel accused US-based sponsors of the Olympic Games of putting profits ahead of human rights. Rights groups and US lawmakers have called on the IOC to postpone the Olympic Games and relocate them unless China ends what the US has determined is a genocide in Xinjiang.
In response, China's foreign ministry spokesperson, Wang Wenbin, accused HRW of lying to undermine the Chinese games. "To politicize sports by fabricating lies and rumors and undermining the Olympic cause is unpopular and will never succeed," he said.
From Jurist, Nov. 13. Used with permission.
Photo: CounterVortex