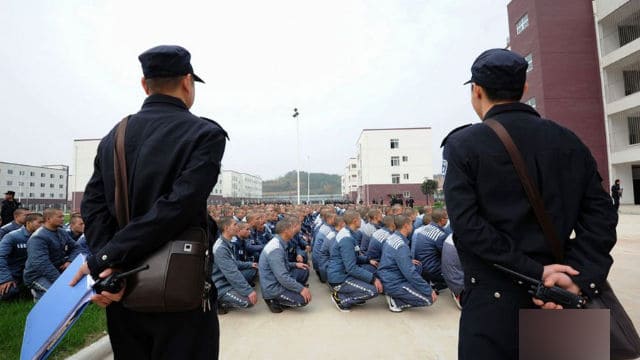 A leading US sportswear company this week announced that it has dropped a Chinese supplier over concerns that its products were made by forced labor in detention camps in Xinjiang. Reports have mounted that the hundreds of thousands of ethnic Uighurs believed to be held in a fast-expanding system of detention camps are being put to forced labor for Chinese commercial interests. "These people who are detained provide free or low-cost forced labor for these factories," according to Mehmet Volkan Kasikci, a researcher in Turkey who has collected accounts of inmates in the factories by interviewing relatives who have left China. "Stories continue to come to me," he told the New York Times last month. An Associated Press investigation tracked recent shipments from one such detention-camp factory, run by the privately-owned Hetian Taida Apparel, to Badger Sportswear of North Carolina.
Under growing international pressure, China, after long denying that the camps exist, now says it would welcome UN officials to inspect them—with caveats. "Xinjiang is an open region, we welcome all parties, including UN officials, to visit, if they abide by China's laws and regulations, and go through the proper travel procedures," a Chinese Foreign Ministry spokesman said. But he warned that UN officials should also "avoid interfering in domestic matters" and adopt an objective and neutral attitude. (Al Jazeera)
During a first visit to three of the camps by foreign reporters this week, officials said the "vocational training centers" have reduced extremism by teaching Xinjiang residents about the law and helping them learn Mandarin. Reporters were shown classrooms where detainees learned about China's geography. Wrote Reuters: "There was plenty of singing and dancing in other rooms reporters visited, including a lively rendition in English of 'If You're Happy and You Know It, Clap Your Hands' that seemed to have been put on especially for the visit."
Photo via Bitter Winter