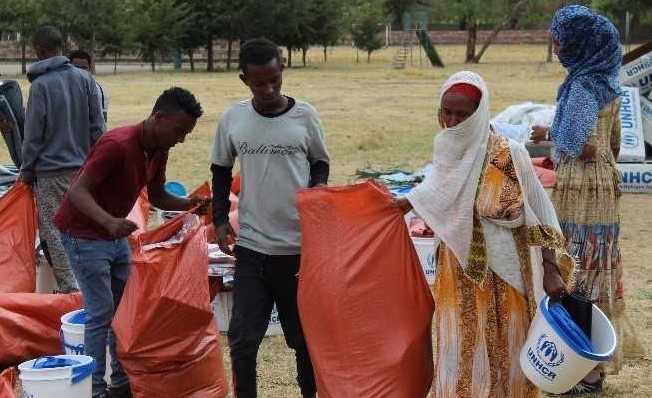 International pressure on parties to the conflict in Ethiopia's northern Tigray region is building, but abuses of civilians and aid blockages and looting continue. The United States and the EU have continued to pause some non-emergency aid to Ethiopia. The UK government should consider pursuing UN sanctions against individuals "found to be obstructing the delivery of essential humanitarian supplies and using starvation as a weapon of war," according to a parliamentary committee. The Eritrean military remains in Tigray, and is accused of looting and abuses despite a pledge by Ethiopia's Prime Minister Abiy Ahmed a month ago that its forces would pull back. The AFP news agency obtained documents from Tigray's Abiy-appointed interim government describing harassment of aid workers and looting of supplies by Eritrean troops. Meanwhile, AP reported the rounding up and detention of thousands of Tigrayans, amounting to a purge of the military and civil service on grounds of ethnicity. The UN says 90% of displaced people have still not received help with shelter, and a major road into the region was blocked by hostilities for 12 days.
From The New Humanitarian, April 30. Used with permission.
See our last post on the Tigray conflict.
Photo: UNHCR