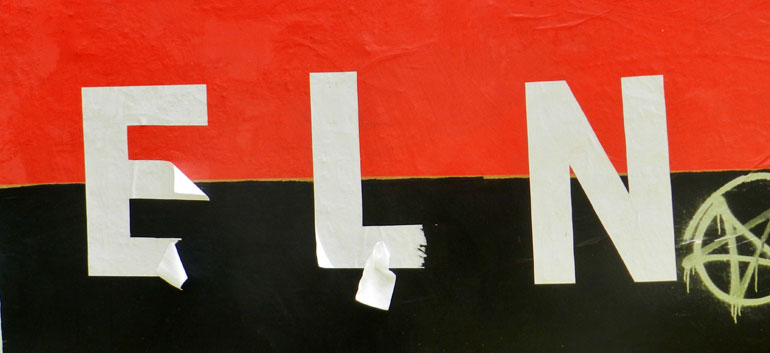 The United States government further complicated the future of peace in Colombia on May 13, adding Cuba to its list of countries that do not cooperate fully with counter-terrorist efforts. The State Department cited Havana's failure to extradite leaders of the National Liberation Army (ELN), Colombia's last active guerilla group. Colombia requested extradition of the ELN leaders after the group claimed responsibility for an attack on a Bogotá police academy in January 2019 that killed 22. Havana responded that the ELN leaders had been brought to Cuba for peace talks with the Colombian government, and that it was obliged to honor terms of dialogue, which included protection from arrest. Colombia's government broke off the talks after the Bogotá blast; civil society groups in Colombia have since been urging both sides to return to the table.
The State Department said that Havana's refusal to extradite "demonstrates that it is not cooperating with US work to support Colombia's efforts to secure a just and lasting peace, security, and opportunity for its people." In an evident reference to Assata Shakur and her comrades, the statement also said that "Cuba harbors several US fugitives from justice wanted on charges of political violence, many of whom have resided in Cuba for decades."
The State Department did not immediately respond to a Reuters query on whether the move was a preliminary step toward returning Cuba to the list of state sponsors of terrorism (SSOT), a designation carrying tougher penalties. Cuba was dropped from the SSOT list by the Obama administration in 2015.
The US move to censure Cuba came one day after Havana called for a terrorism investigation over gunfire that hit its embassy in Washington. Cuba demanded an "exhaustive investigation" into the April 30 early-morning shooting incident, in which 32 rounds were fired. The embassy building suffered bullet damage, although there were no injuries.
Police arrested a Cuba-born suspect, named as Alexander Alazo, who the Secret Service said had been prescribed psychiatric drugs for delusional behavior. But Havana said Alazo frequented an evangelical church in Florida popular among conservative US politicians. "I call upon the United States to explain these links" between Alazo and groups or figures "who support the current US administration" and are "inciting hatred and violence against Cuba," Foreign Minister Bruno Rodriguez said.
The State Department move is the latest Trump administration blow to the Colombian peace process; in 2018, the US Justice Department demanded the extradition of now-fugitive FARC leader Jesús Santrich on drug-trafficking charges. The demand came in spite of dialogue terms protecting FARC leaders from extradition. (Colombia Reports, AFP, Reuters)
Photo: Colombia Reports