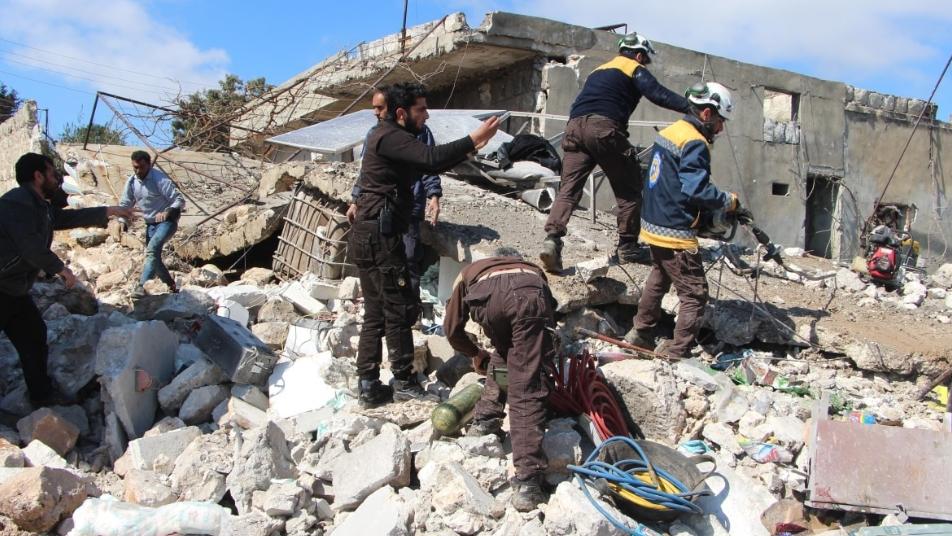 A report published by Amnesty International on May 11 found that the Syrian government, supported by Russia, committed a series of war crimes in northwest Syria in late 2019 and 2020. The report found that "attacks from the air and the ground repeatedly struck residential areas and crucial infrastructure." The findings are based on interviews of Syrians on the ground and international aid workers, as well as videos, photographs, satellite imagery, logs of aircraft observations and intercepted aircraft radio communication. The attacks mainly occurred in opposition-held areas of Idlib province, western Aleppo province and northwestern Hama province. The report documents 18 attacks in these areas on schools and medical facilities. The report calls these attacks "serious violations" of international humanitarian law.
These attacks "were not directed at a specific military object" and thereby "violated the immunity from direct attack of civilians and civilian objects, as well as the special protection afforded to specific persons and objects, particularly medical facilities, medical personnel and children."
Entitled "'Nowhere Is Safe for Us': Unlawful Attacks and Mass Displacement in North-west Syria," the report describes the "humanitarian crisis" that unfolded as close to 1 million people fled their homes to escape bombardment between December 2019 and early March 2020, when a ceasefire was reached. "Families converged on displacement camps that had already been packed to the brim; schools, abandoned sports facilities and other public buildings were turned into temporary shelters. Unable to afford exorbitant rents and down payments requested by property owners, many families also resorted to staying in unfinished buildings. At one point, the UN was reporting that tens of thousands of people were staying in the open in sub-zero temperatures."
The report also asserts that the international community, including the UN Security Council, has been "largely paralyzed" in the face of these atrocities, "as even the most basic humanitarian norms were politicized." On April 15, Amnesty International sent a letter about its findings, requesting related information, to the permanent missions of Syria and Russia to the UN in New York, as well as to the leadership of Hayat Tahrir al-Sham, the largest armed rebel group in northwest Syria. Amnesty did not receive any responses.
From Jurist, May 12. Used with permission.
Note: United Nations reports have repeatedly found substantial evidence of Russian warplanes being directly involved in "war crimes" in Syria, including the bombing of hospitals and civilian areas in Idlib and elsewhere in the northwest. Hayat Tahrir al-Sham (HTS) is also accused of abuses against the civilian population.
Photo: White Helmets