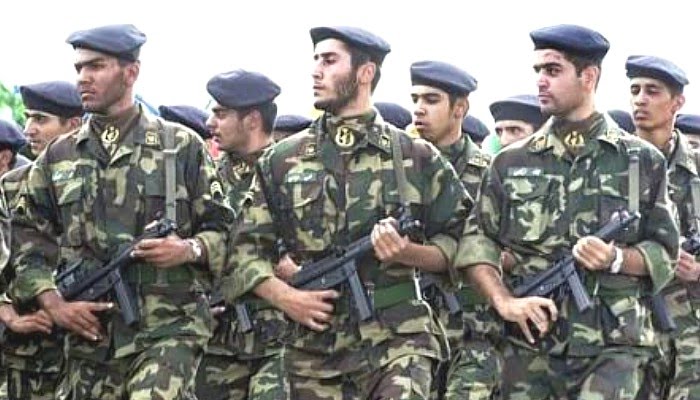 In an amusingly grim development April 8, Donald Trump formally designated Iran's Islamic Revolutionary Guard Corps a "foreign terrorist organization," and Tehran's Supreme National Security Council immediately retaliated by issuing a statement declaring the Pentagon's Central Command  a "terrorist organization."  Both moves mark a first, in applying the designation to actual government entities. Trump's signing statement charged that the IRGC "actively participates in, finances, and promotes terrorism as a tool of statecraft." Iran's state news agency IRNA said in a statement that the Islamic Republic "declares that it considers the regime of the US a 'state sponsor of terrorism' and 'the Central Command of America, known as CENTCOM' and all forces related to it 'terrorist groups.'"
The perverse irony, of course, is that both Trump and Tehran can be seen as perfectly correct. Left-secular forces in the Middle East have long decried that the region is caught between two poles of terrorism—that of political Islam and that of Western and especially US imperialism. To speak only of Syria, Iran's massive military presence there is spearheaded by the Revolutionary Guards, and is complicit with "sectarian cleansing" of Sunni Muslims. CENTCOM's warplanes meanwhile virtually destroyed the city of Raqqa in the battle against ISIS—with civilian casualties nearly doubling after Trump took over. Compounding the irony is that in Iraq, the US and Iran were in a de facto alliance—both supporting the Baghdad government and fighting ISIS. And indeed, given Washington's growing tilt to Assad in the Syrian war, an element of this alliance can be seen there as well.
But, hey, that's why they call it a Great Game.