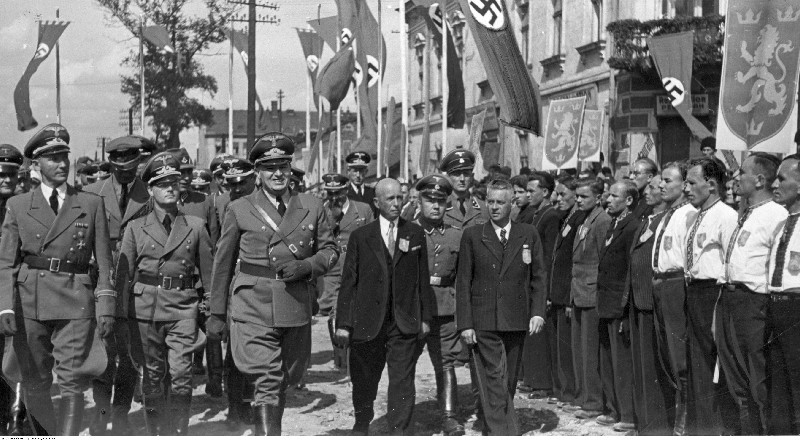 In Episode 169 of the CounterVortex podcast, Bill Weinberg discusses the move by the Kyiv City Council to name a street after Nazi collaborator Volodymyr Kubiyovych, who was instrumental in forming the SS Galizien Division. The plan was quashed by Kyiv's mayor following protests from the Israeli ambassador—but not before internet tankies exploited the affair to portray Ukraine as a "Nazi state." Ironically, this came the same week that President Volodymyr Zelensky honored victims of the Holocaust at the Babi Yar memorial in Kyiv. The unseemly nostalgia for Nazi collaborators who fought the Soviets in World War II is opposed by the leadership of Ukraine's Jewish community—who also vigorously repudiate efforts by Kremlin propagandists to launder Putin's war of aggression and Nazi-like war crimes as "denazification." Russia's fascist pseudo-anti-fascism is likewise repudiated by Ukraine's own bona fide left-wing anti-fascists, in groups such as the Solidarity Collectives, who now support the Ukrainian war effort against the Russian aggression.  Listen on SoundCloud or via Patreon.
Production by Chris Rywalt
We ask listeners to donate just $1 per weekly podcast via Patreon—or $2 for our special offer! We now have 52 subscribers. If you appreciate our work, please become Number 53!
Photo of the Galizien Division: Polish National Digital Archive via
Lviv Interactive