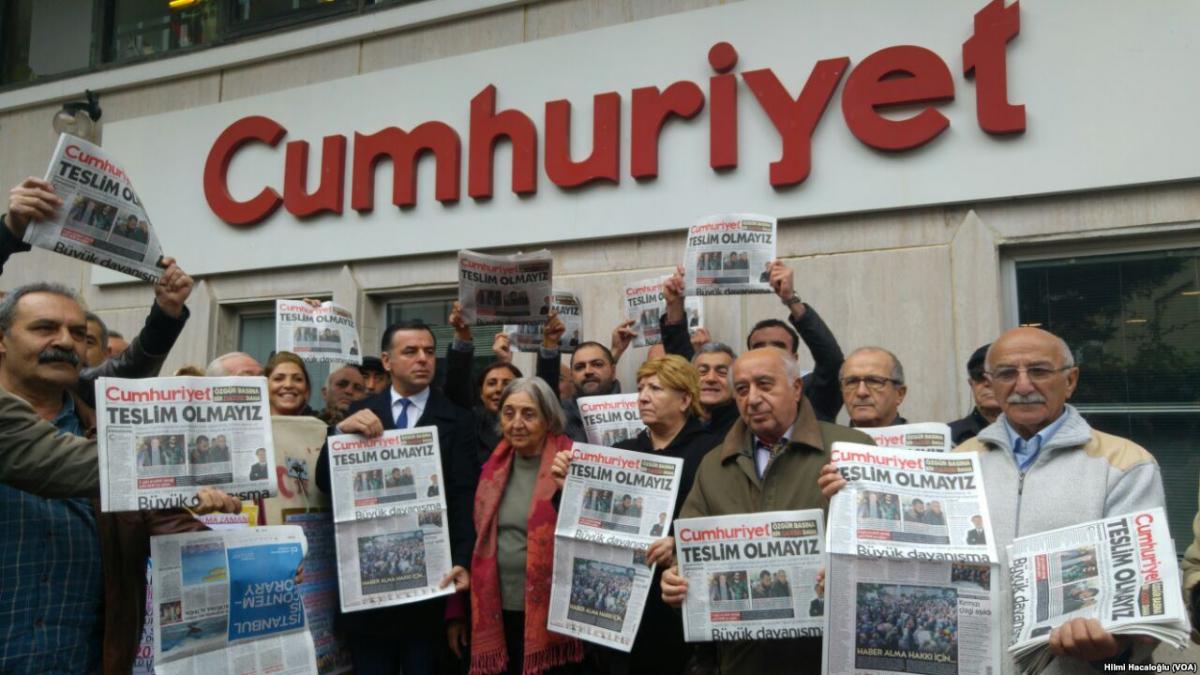 Can Dündar, the former editor-in-chief of newspaper Cumhuriyet, was convicted Dec. 30 on charges of terrorism in Turkey and sentenced in absentia. The Istanbul court found Dündar guilty of aiding a terrorist organization and espionage, sentencing him to 27 years and six months in prison. Dündar was first sentenced to five years in 2016 on espionage charges and attempting to overthrow the government for publishing footage that allegedly showed Turkey's state intelligence agency transporting weapons to Syrian rebels in 2014. Dündar was later released when the matter went to appeal. Upon his release, Dündar fled the country while another Turkish court ordered the seizure of his property and froze his bank accounts in October. He is now living in exile in Germany.
The case has brought international condemnation and raised concerns about free speech in Turkey. The Committee to Protect Journalists lists Turkey as one of the top jailers of journalists after China. Reporters Without Borders' Pauline Adès-Mével said in a statement after the verdict, "This insane and shocking decision confirms that President Erdogan's regime is unable to halt its headlong flight into ever-greater authoritarianism."
In defense of the government's actions, Fahrettin Altun, Erdogan's communications director, stated on Twitter:
Can Dündar was convicted on charges of espionage and assisting a terrorist organization. To call him a journalist —and his sentence, a blow to free speech— is an insult to real journalists everywhere. Instead of endorsing his crimes, our counterparts should extradite him to Turkey.
Dündar's lawyers had boycotted the hearing over concerns that he would be unable to get a fair trial. Germany has denied Turkey's extradition request on the grounds that the charges against him are politically motivated.
From Jurist, Dec. 26. Used with permission.
Cumhuriyet editors and reporters have faced persecution and imprisonment before.
See our last post on the ongoing crackdown on political opposition in Turkey.
Photo: WikiMedia via Jurist