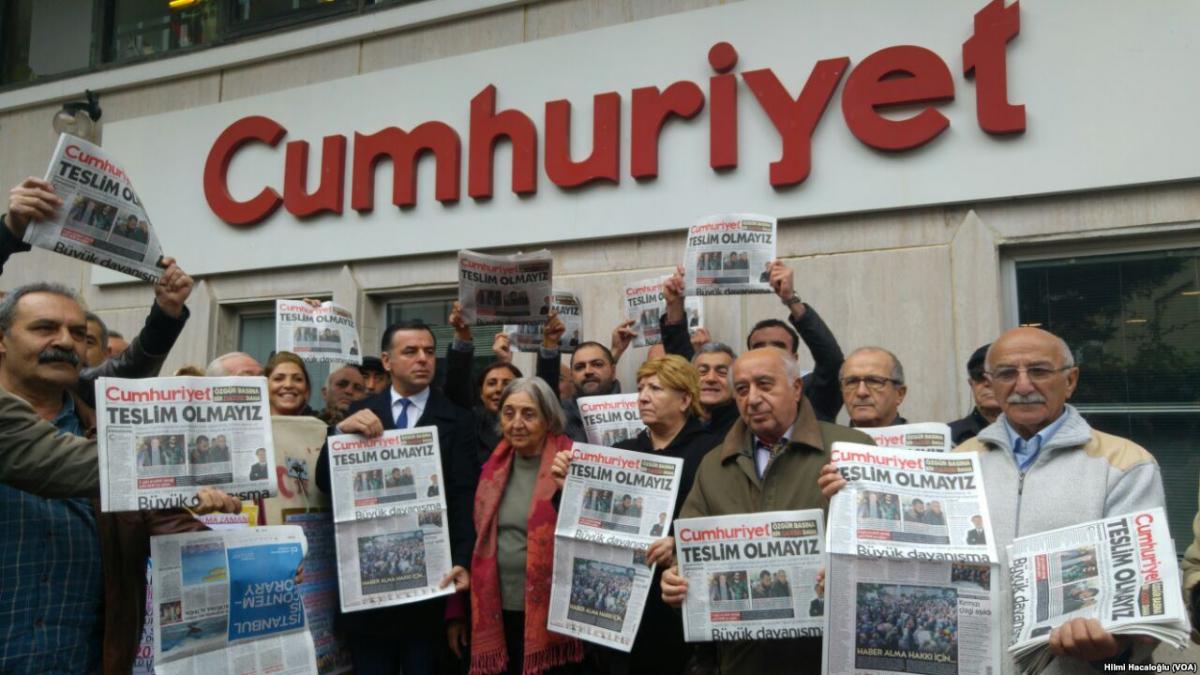 An appeals court in Turkey on Feb. 19 upheld the convictions of 14 employees of Cumhuriyet, a Turkish news outlet that has been critical of President Recep Tayyip Erdogan. The defendants—including journalists, a cartoonist, executives and accountants—were sentenced in April to prison terms between four and eight years on charges of "acting on behalf of a terrorist group without being members." The Third Criminal Chamber of the Istanbul Regional Court of Justice reviewed and upheld each of these sentences. In Turkey, sentences less than five years cannot be overturned once they are upheld by an appellate court, meaning that eight of the defendants must now serve out their terms. The remaining defendants with longer sentences plan to appeal to Turkey's Supreme Court.
The Cumhuriyet staff are among more than 77,000 people who have been detained following a failed 2016 coup against Erdo?an as the Turkish government has moved to curtail opposition.
Amnesty International condemned the decision as an attack on the free press: "The prosecution of scores of journalists and other media workers is an ongoing affront to press freedom and to justice. By using the courts to increase their stranglehold on the media, the authorities have once again displayed the ugly side of Turkey's broken judicial system. This should ring alarm bells for anyone who cares about freedom of expression."
From Jurist, Feb. 19. Used with permission.
Note: Cumhuriyet staffers have been prosecuted before on dubious charges of coup-plotting and espionage.
See our last post on the crackdown in Turkey.
Photo: WikiMedia via Jurist