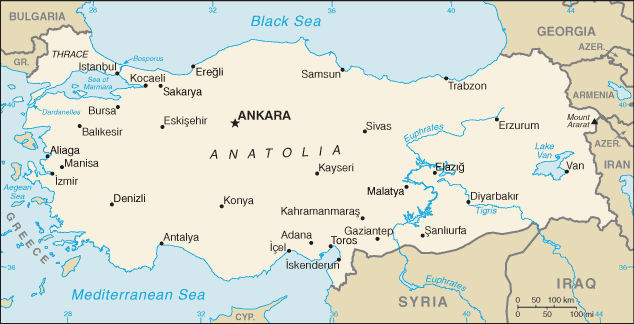 The UN Special Rapporteur on torture expressed concerns Feb. 27 after allegations of torture and human rights violations committed by Turkish police arose snce the end of his official visit in December 2016. According to Nils Melzer, those suspected of being involved with the Gülenist Movement or the armed Kurdistan Workers' Party are alleged to be subject to brutal interrogation techniques, such as beatings, electrical shock, exposure to icy water, sleep deprivation, sexual assault and threats, to elicit confessions or incriminating statements against others. Perpetrators have not been held accountable as the state of emergency decree, which exempts public officials from criminal responsibility for actions taken to enforce the state of emergency, has been used to justify the dismissal of any complaints.
Melzer, in sharp criticism of such a decree, stated:
The human right to be free from torture and other ill-treatment is absolute and non-derogable, and continues to apply in all situations of political instability or any other public emergency. [T]he authorities' failure to publicly condemn torture and ill-treatment, and to enforce the universal prohibition of such abuse in daily practice seems to have fostered a climate of impunity, complacency and acquiescence which gravely undermines that prohibition and, ultimately, the rule of law.
Last March the Office of the High Commissioner for Human Rights published a report describing a plethora of human rights violations committed by the Turkish government between July 2015 and December 2016, Since the attempted coup of 2016, the government has taken several steps to strengthen its power. In May President Recep Tayyip Erdo?an announced that the state of emergency temporarily placed on the country after a failed coup in 2016 would continue until the country reached "welfare and peace." In October, Human Rights Watch warned that the emergency decrees had resulted in serious rights violations. Additionally, in November Turkey significantly restricted the activities of NGOs like human rights organizations and children's groups and arrested opposition party leaders, alleging they were connected to terrorist organizations.
Currently, no investigation has been opened regarding these allegations.
From Jurist. Used with permission.
See our last post on the crackdown in Turkey.
Map: CIA