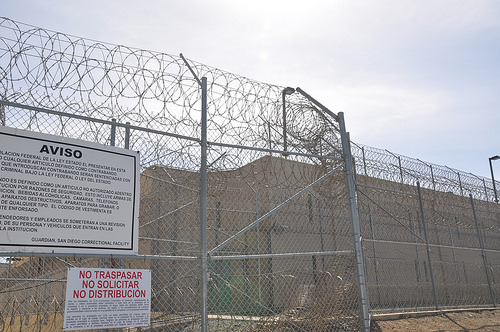 US District Judge Gonzalo Curiel in San Diego granted summary judgment (PDF) for the Trump administration Feb. 27, allowing construction of a border wall between the US and Mexico to proceed. Plaintiffs, including the Center for Biological Diversity, Defenders of Wildlife, Sierra Club, Animal Legal Defense Fund, the peole of the state of California and the California Coastal Commission had sought summary judgement and injunctive relief over waiver determinations issued by the Department of Homeland Security that regarded San Diego and El Centro as "high areas of illegal entry," both in need of replaced border fences.
Plaintiffs claimed that the Waiver Determinations were ultra vires and unconstitutional according to the Nondelegation Doctrine, the Take Care Clause, the Presentment Clause, the First Amendment and the Tenth Amendment. Judge Gonzalo Curiel rejected these arguments, instead granted summary judgment for the defendants. Trump called the ruling a "win," but is still seeking funding to complete the border wall.
From Jurist, Feb. 28. Used with permission.
Note: This new San Diego border fence would of course be but the first leg of Trump's proposed border wall.
Photo: BBC World Service via Flickr