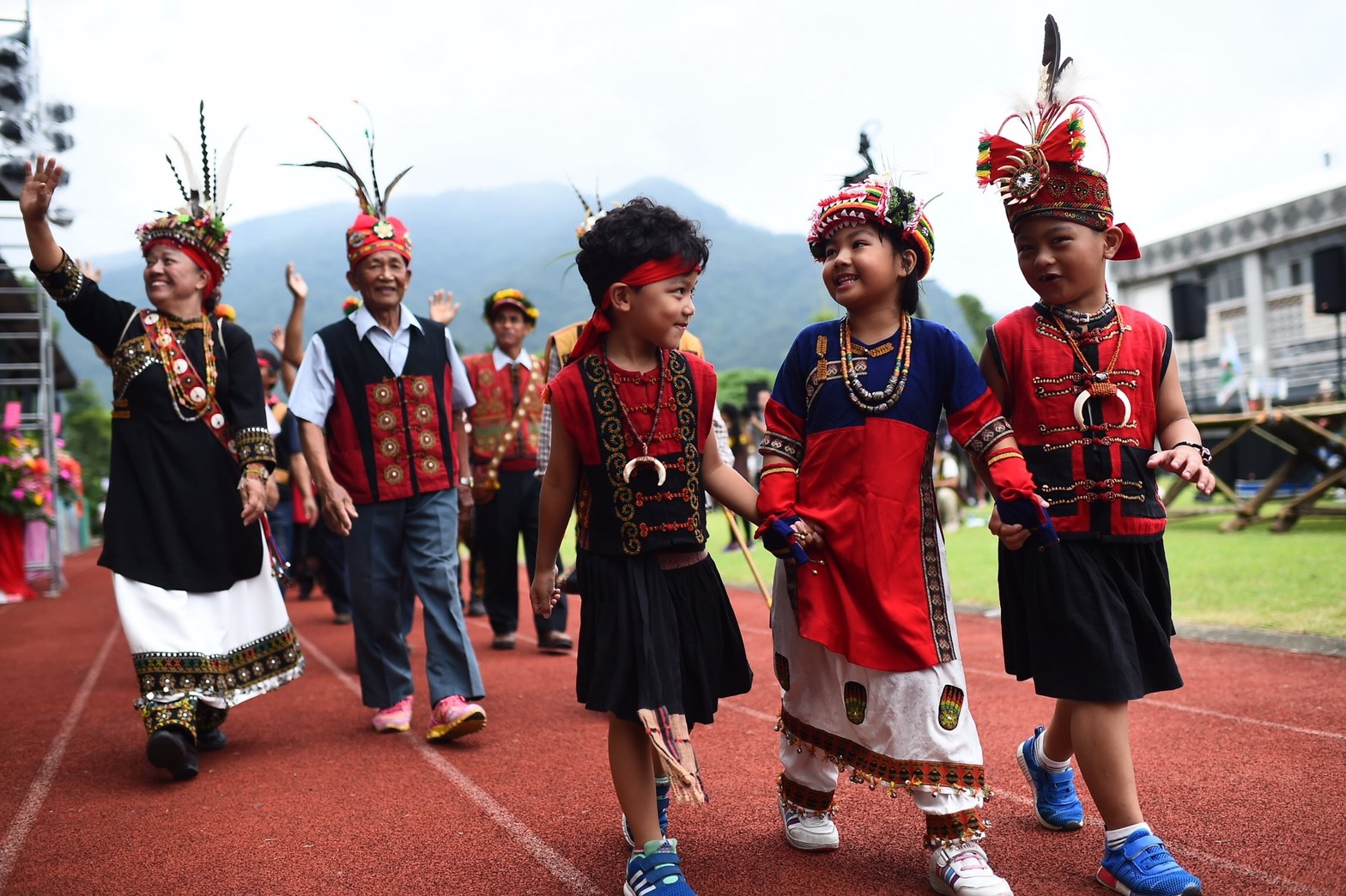 Taiwan's President Tsai Ing-wen on Aug. 3, speaking at an Indigenous Rights Forum in Taipei held to mark Indigenous Peoples' Day, pledged new measures to protect and promote the languages, cultures and territorial rights of the island nation's Aboriginal communities. Tsai noted that the new Indigenous Peoples Basic Act seeks to bring Taiwanese law and policy into conformity with the UN Declaration on the Rights of Indigenous Peoples (UNDRIP), and calls for re-assigning the country's place names to reflect Aboriginal languages. Her office has established a Transitional Justice Committee to oversee implementation of the law in collaboration with Aboriginal communities.
"These steps to improve human rights also go toward endorsing and safeguarding the rights of indigenous peoples to their land, language, culture and their group identity," Tsai told the forum, which was organized by the National Human Rights Commission and the Council of Indigenous Peoples.
Photos showed Tsai speaking at a podium with a sign proclaiming "Indigenous Rights Forum" in both Chinese characters and Roman-character transliteration of the Atayal Aboriginal language. (Taipei Times, Taipei Times)
Later that same day, US House Speaker Nancy Pelosi arrived in Taiwan for a high-profile visit, above the vociferous objections of China. The People's Republic responded to the visit by launching unprecedented naval maneuvers including live-fire exercizes, surrounding Taiwan with warships and firing missiles within 10 miles of its coastline. Taipei says the war games are tantamount to a naval blockade of Taiwan. (PRI, The Diplomat, Reuters, 1945)
Taiwan is not a signatory to the UNDRIP, as it does not hold a UN seat. However, its principles are enshrined in the Indigenous Peoples Basic Act, and have been invoked in struggles by Aboriginal peoples to reclaim ancestral lands. (Ketagalan Media) In an historic address last September, Tsai apologized for mulitple forms of damage inflicted on Taiwan's indigenous peoples over "four centuries of pain and mistreatment," and outlined measures for restitution. (Jakarta Post)
China actually voted in favor of the UNDRIP in the General Assembly in 2008, but promptly disavowed any obligation under the declaration, asserting there are no indigenous peoples in the People's Republic. (E-International Relations)
See our last reports on Taiwan's indigenous peoples, and China's escalating military threat to Taiwan.
Photo: President Tsai on visit to harvest festival of the Paiwan and Rukai peoples, Sandimen township, Pingtung county, via Wikipedia