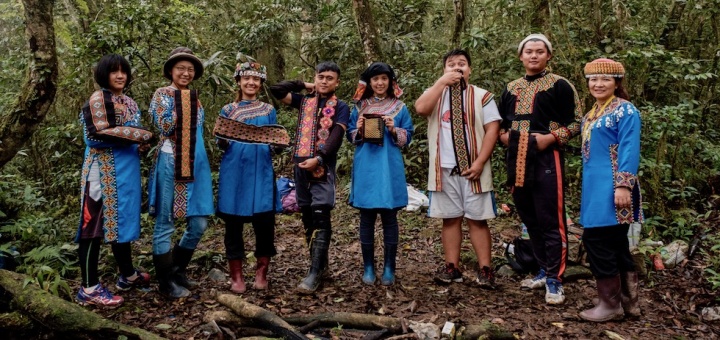 Taiwan's Council of Indigenous Peoples has signed an agreement with the Pacific Island state of the Marshall Islands aimed at increasing bilateral exchanges to promote Austronesian culture. The agreement seeks to foster cooperation between Taiwan's indigenous communities and the ethnically and linguistically related people of the Marshall Islands, particularly in the fields of language and preservation of traditional wisdom and skills. The agreement, signed last month, coincides with the opening of the UN International Year of Indigenous Languages, which acknowledges the critical state of many indigenous tongues, and seeks to promote their protection and use, both at national and international levels.
The Austronesian language family encompasses over 2,000 languages, including those of Taiwan's indigenous peoples, as well as the languages of the Micronesian, Melanesian, and Polynesian peoples of the Pacific, several languages of Southeast Asia, and a geographic outlier in Madagascar. The island of Taiwan is widely considered the origin point for the difussion of the Austronesian languages (although this has been challenged).
Taiwan's indigenous peoples have inhabited the island for at least 5,500 years, gradually becoming a minority as Han Chinese migration began in the 17th century. The various indigenous groups currently number some 530,000 people, or 2.3% of the island's population. While these indigenous groups suffer discrimination and lower economic status, there has recently been movement within Taiwan toward greater recognition of their place in the society. Establishment of the cabinet-level Council of Indigenous Peoples in 2002 sought both improvement of the quality of life for Taiwan's indigenous communities as well strengthening relations between Taiwan's indigenous groups and those in other countries.
Last year, President Tsai Ing-wen restored the Austronesian Forum, a body designed to promote political, social, economic and cultural development of Austronesian peoples. The concept was initially unveiled in Palau in 2006 by Taiwan and the six Pacific Island states that recognize Taipei, but was inactive for a decade after only one meeting in 2007. Tsai is reviving it as part of Taiwan's New Southbound Policy, aimed at improving relations with other countries in order to lessen dependence on mainland China. Tsai's remarks at the forum in Taipei in August focused on the efforts of her government to rectify the injustices that Taiwan's indigenous peoples have suffered, and how extending cultural contact to related groups in the Pacific and Southeast Asia form an important part of this process. (The Diplomat)
See our last post on Taiwan's indigenous peoples.
Photo of Bunum people via Mata Taiwan