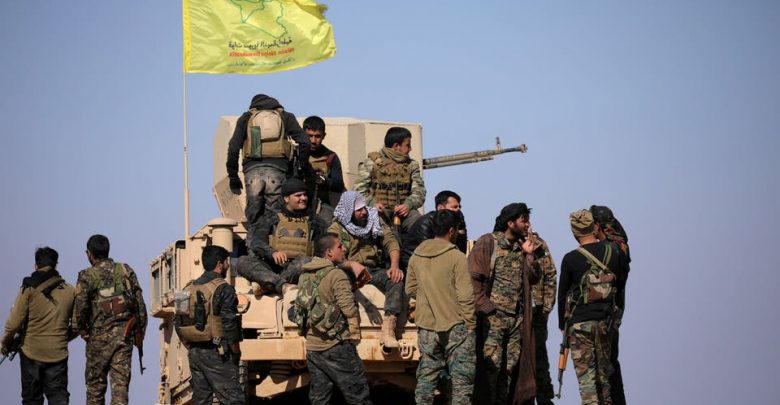 In a deal brokered by Russia, the leadership of the Rojava Kurds have agreed to cooperate with the Assad regime in resisting the Turkish incursion into northeast Syria. With Assadist forces already mobilizing to the region from the south and Turkish-backed forces advancing from the north, the Kurds have been left with little other choice. Accepting a separate peace with Assad is now their only hope to avoid outright extermination, or, at the very least, being cleansed entirely from their territory. But the sticking point in previous peace feelers between the Kurds and Assad has been the latter's refusal to recognize the Rojava autonomous zone—so its survival now is gravely in doubt, even in the improbable event that the Turkish advance is repulsed. Worse still, with the Kurds now open allies of the brutal regime that Syria's Arab opposition has  been fighting for nearly eight years, a general Arab-Kurdish ethnic war in northern Syria appears terrifyingly imminent.
Another sobering prospect is the possibility of Russian-backed Assadist forces directly engaging Turkish forces in the coming days. As Turkey is a NATO member (however isolated it may be from its alliance partners at this moment), this obviously holds potential for international escalation. Engagements on Syrian rather than Turkish soil would probably be insufficient to trigger Article 5 of the North Atlantic Treaty. But a retaliatory attack on security forces within Turkish territory by Kurdish guerillas could have grim consequences at this juncture. All the more reason we must reject the propagandistic conflation of the Rojava Kurds with the PKK, the armed Kurdish opposition group in Turkey. They are politically aligned, but not the same organization.
Then there's the question of US troops in this situation. Their announced "withdrawal," which was taken by Turkey as a green light for the invasion of Rojava, appears to be a withdrawal only from the Turkish-claimed "safe zone" along the border (although Ankara and Washington never agreed on the boundaries of this zone). US forces appear to be pulling back deeper into Syria, perhaps still within Kurdish-controlled territory. Assadist forces are now advancing into this same territory. This raises the question of how US and Assadist forces will react in immediate proximity.
Some 130,000 civilians have now fled the Turkish advance. A total death toll remains uncertain, but it must be in the triple digits by now, and Turkish forces have been apparently emulating the Assadist and Russian tactic of bombing hospitals. The hospitals in the border towns of Ras Alain and Tel Abyad have been shut as a result of Turkish air-strikes and artillery, the Kurdish Red Crescent reports. Some 800 captive ISIS militants are also said to have escaped from one of the camps where they were being held, in the town of Ain Issa.
After various name changes in an attempt to appease the Assad regime (officially dropping the name "Rojava"), the Rojava autonomous zone is now being called the Autonomous Administration of North and East Syria (NES). The NES said in a statement on the pact with the regime: "To counter and prevent this [Turkish] attack, an agreement with the Syrian government, which is responsible for protecting the borders of the country and preserving Syrian sovereignty, has been reached for the Syrian army to enter and be deployed along the Syrian-Turkish border." The statement also said the campaign would seek to recover Afrin, the Kurdish-majority town that was taken by Turkey and its allied militia forces last year.  (BBC News, BBC News, BBC News, Reuters, Kurdistan24, Rudaw, Rudaw)
Photo: SOHR