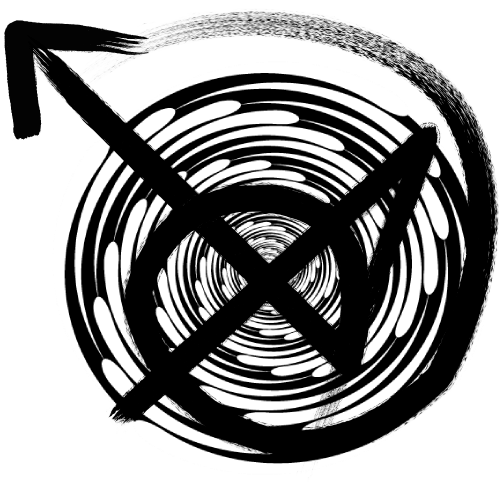 The world faces multiple, urgent converging crises at this moment: the war in Ukraine and relentless Russian disinformation campaign in its defense; the attendant threat of imminent nuclear war; democracy under attack from the fascist right in Europe, Asia, South America and here in North America; regimes of mass detention and genocide proliferating worldwide; country after country collapsing into chaotic warfare; an unprecedented global crisis of displacement; the rapid fraying of the planet's life-support systems, and the endemic incapacity of the capitalist system to do anything about it. We are an admittedly small voice amid the online cacophony of bloggery, but we think it is a voice needed more than ever—ongoing coverage of under-reported conflicts, a critical dissident-left perspective with 0% unvetted provocation or state propaganda, a CounterVortex to the general downward spiral. We need your support to do it. Please give what you can.
We aspire to reach just $500 by year's end, and we're already on our way. Thanks to two longtime readers, one in Portland, Maine, and one on New York's Lower East Side, $150 has already come in.
Note: NO DONATION IS TOO SMALL. We would rather get 50 donations of $10 than one donation of $500—because that's how we know we are reaching people!
Secondary note: Your chief editor, blogger and podcaster Bill Weinberg may have to leave the country on both personal and professional business in the coming weeks, in which case CounterVortex will go on hiatus, or at least a reduced level of activity, for a week or two. But we promise that CounterVortex will return!
Here is how you can support us:
Take advantage of our special offer
Become a Patreon subscriber for $2 per week, and you get to choose a topic for one episode per year on the CounterVortex podcast. That's just eight dollars a month to sustain this struggling ultra-dissident voice.
Become a Patreon subscriber for $1 per week
The CounterVortex podcast has 49 Patreon subscribers. If you appreciate our work, please jack it up to 50. We ask just ONE DOLLAR per weekly podcast. Unlike the voices we are trying to be an ALTERNATIVE to, we get NO money from either George Soros OR Vladimir Putin. Give ONE DOLLAR per week to support truly independent media.
https://www.patreon.com/countervortex
Or become a Paypal subscriber
We now have three monthly subscribers on Paypal—in Brooklyn, NY, Austerlitz, NY, and Houston, Tex. We ask a minimum of only $5 per month. Who's next?
https://countervortex.org/support-us-2/
Or make a single payment with PayPal:
https://countervortex.org/support-us-2/
Or send checks to:
CounterVortex
44 Monroe St. #B44
New York, NY 10002
Checks should be payable to CounterVortex.
Thank you!