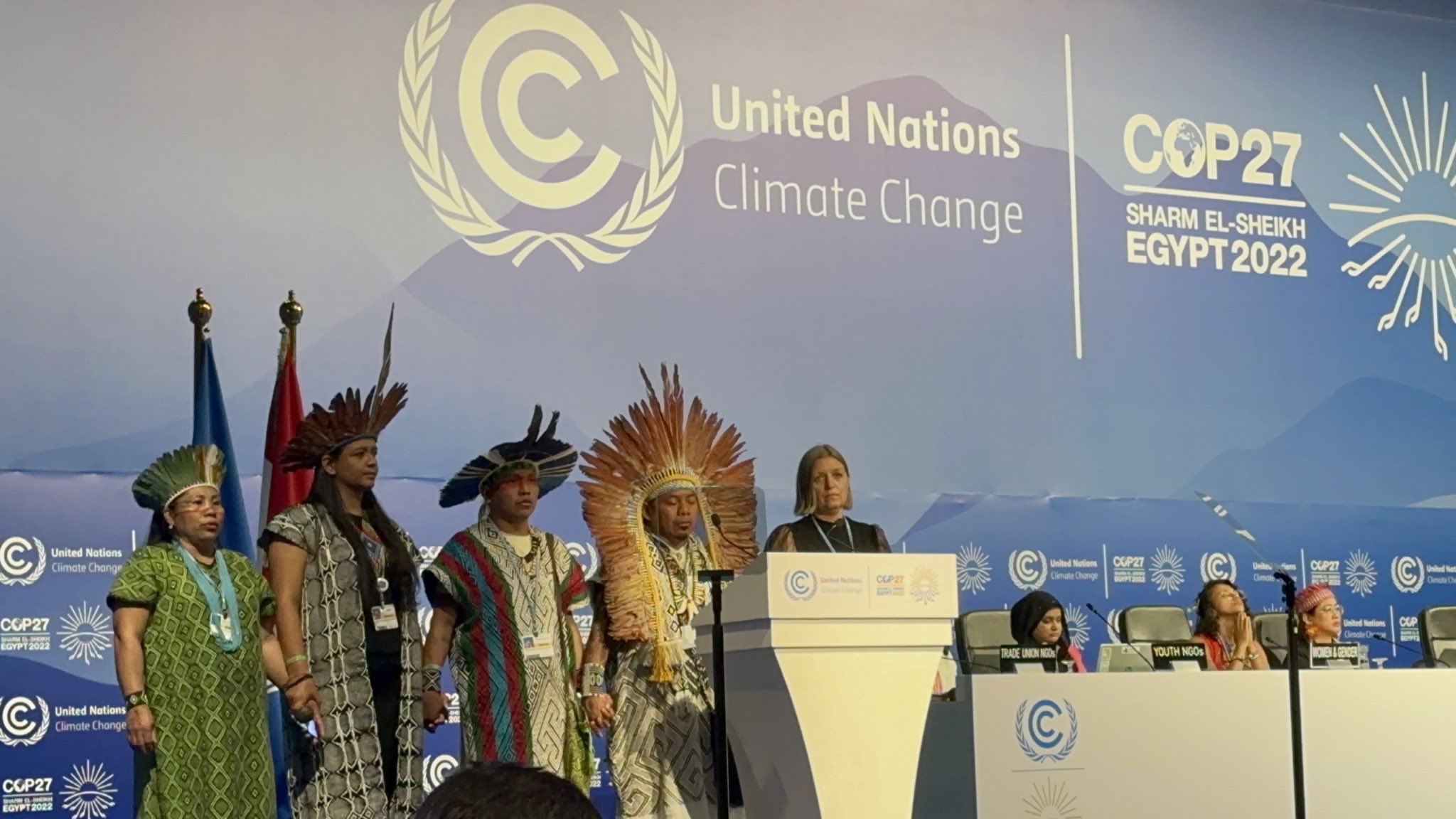 The 27th UN Climate Change Conference (COP27) closed Nov. 20 with what was hailed as a breakthrough agreement to establish a "loss and damage" fund for vulnerable countries on the frontlines of climate disasters. Yet no action was taken to stop oil and gas expansion from fueling further disasters. India had pushed a proposal to extend to all fossil fuels the agreement to "phase down" coal reached last year at COP26 in Glasgow. A broad coalition of more than 80 countries took up the call, but host country Egypt, holding the presidency of the conference, was able to block the measure, acceding to powerful opponents prominently including Saudi Arabia and Russia. (ENS, NYT, Jurist, Climate Home News)
It should be noted that while Saudi Arabia and Russia are key oil and gas producers, India is a major coal producer—and fought for weaker language on the coal "phase down" at Glasgow. So the battle lines seem to reflect competition between different sectors of the hydrocarbons industry.
Indeed, just a week before COP27 opened in the resort town of Sharm el-Sheikh, Egypt hosted a meeting in Cairo of the Gas Exporting Countries Forum (GECF). There, Egyptian petroleum minister Tarek el-Molla crowed: "As the cleanest hydrocarbon fuel, natural gas is seen as the perfect solution that strikes the right balance, and will continue to play a key role in the future energy mix." (Climate Home News)
Corporate power also seems to have played an outsized role in shaping the debate. The number of delegates with links to the fossil fuel industry at COP27 jumped 25% from the Glasgow meeting, according to a tally by campaign group Global Witness. The organization found that more than 600 among the some 35,000 attending at the talks were linked to the hydrocarbons industry—more than the combined delegations from the 10 most climate-impacted countries.
This was met with outrage by some activists in attendance. "If you want to address malaria, you don't invite the mosquitoes," quipped Phillip Jakpor of Nigeria, who works with the group Corporate Accountability & Public Participation Africa (CAPPA). "As long as we have the fossil fuel lobby and machinery in full swing, we will not make progress," he told BBC News.
Groups such as Global Witness also insisted that the "loss and damage" fund falls short of demands for climate reparations, as it excludes liability or compensation for past harm. The Sixth Assessment Report of the Intergovernmental Panel on Climate Change (IPCC), released earlier this year, did for the first time name "colonialism" as an historical and ongoing driver of the climate crisis.
Photo: Tribal Army