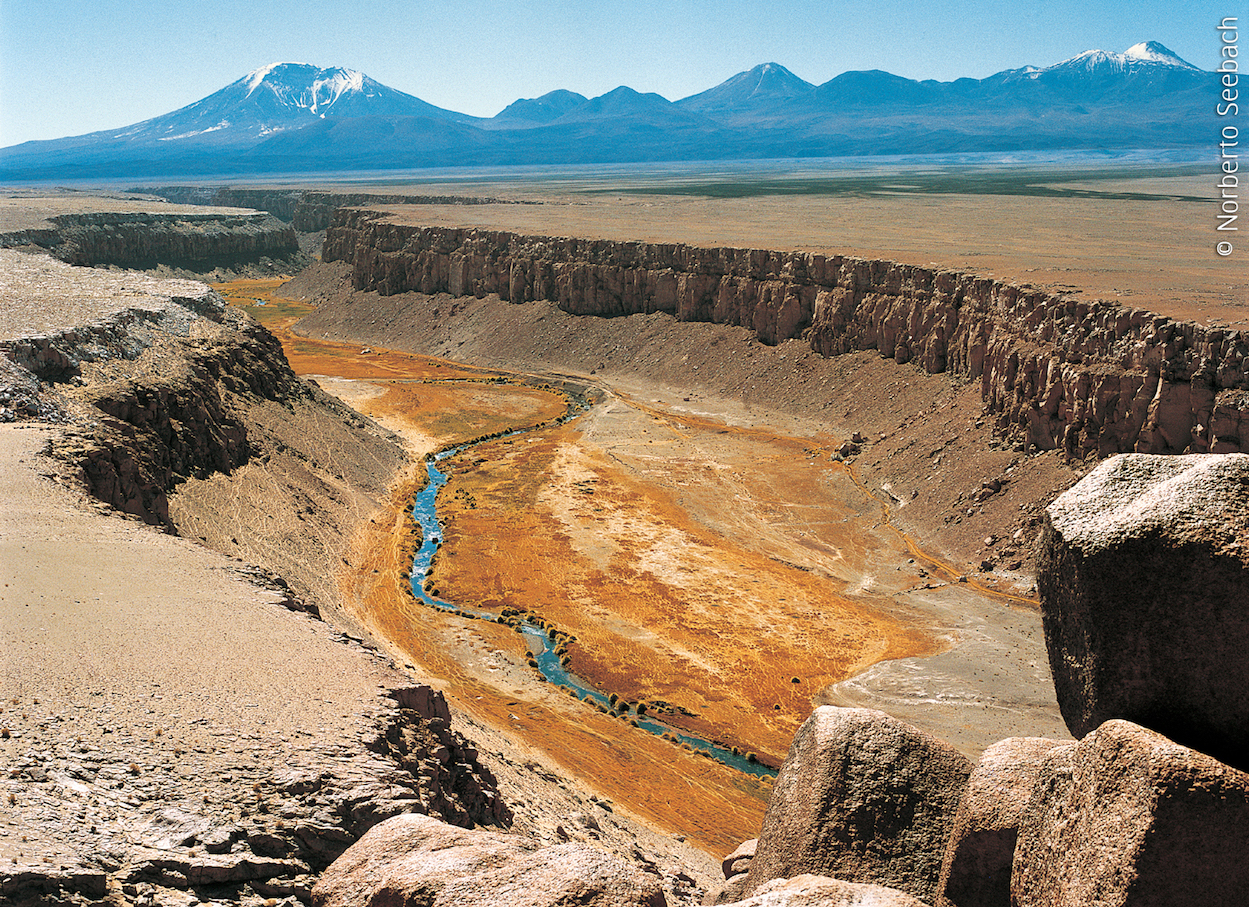 The International Court of Justice (ICJ) Dec. 1 delivered its judgment in a water dispute between Chile and Bolivia. In the case formally referred to as the Dispute over the Status and Use of the Waters of the Silala, the court found that the Río Silala is governed by international law, meaning that Bolivia cannot assert complete control over the waterway, and that Chile is entitled to the "equitable and reasonable use" of its waters. The court further found that Chile is not responsible for compensating Bolivia for its past use of the Silala's waters.
In the long-standing dispute, Bolivia asserted that Chile should not have rights to the river because the Silala waters only flow into Chile through artificial channels.  Chile, on the other hand, claimed the Silala is an international river and noted that the artificial channels at issue were built more than 100 years ago. Chile launched proceedings in the ICJ against Bolivia in June 2016.
The ICJ judgment is binding on both countries. The ruling comes at a moment when both Chile and Bolivia are experiencing severe drought.
From Jurist, Dec. 1. Used with permission.
Notes: The ICJ technically did not issue a decision in the case, finding that since both sides agreed the river is governed by international law, the matter is moot. The court urged that a "shared resource can only be protected through cooperation," allowing both Chile and Bolivia to claim victory. (El País, DW, Al Jazeera)
The Chilean action was brought in response to a case launched by Bolivia over the Río Silala just months earlier, in March 2016. In October 2018, the ICJ rejected a case brought by Bolivia demanding that Chile grant it a soveriegn corridor to the Pacific coast. The waters of the Silala ultimately flow into the Río Loa, which lies entirely within Chilean territory. The course of the Loa largely follows Bolivia's coveted corridor, in one of the most arid parts of Chile's national territory. (T13, Chile)
Photo of Río Loa: Norberto Seebach via Aprendo en línea, Chile