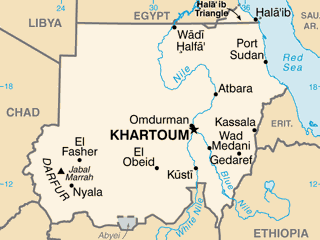 After more than 30 years of Islamist rule, Sudan's interim Sovereignty Council has unveiled a sweeping reform of the sharia-based legal code. Announcing the changes, Justice Minister Nasredeen Abdulbari told the BBC, "We are keen to demolish any discrimination that was enacted by the old regime and to move toward equality of citizenship and a democratic transformation." He said the amendments aim to bring Sudan's laws in line with the Constitutional Declaration that established the country's transitional government a year ago, and included guarantees for basic rights and freedoms. Most significantly, the amendments abolish the crime of "apostasy"—meaning conversion from Islam, which had carried the death penalty and was widely used to target political opposition.
Under the new laws, women no longer need permission from a male relative to travel with their children. The practice of public flogging is banned, and alcohol sales permitted to non-Muslims. Sudan earlier this year banned female genital mutilation. (BBC News, HRW, Sudan Tribune)
The reform also amends Article 148 of the Penal Code, dating to 1991, which stated that anyone convicted of sodomy three times "shall be punished with death, or with life imprisonment." This provision, which essentially imposed a death sentence for homosexuality, has been overturned. The Sovereignty Council also removed the "hundred lashes" punishment from Article 148. Consensual same-sex sexual relations in Sudan are still punishable by up to seven years in prison. The Bedayaa Organization, an LGBTQ advocacy group that works in Sudan and Egypt, pledges to fight for further reforms of the article.
Saudi Arabia and Iran are among the handful of countries where consensual same-sex sexual relations remain punishable by death. (Washington Blade)
Sudanese security forces are establishing checkpoints throughout Khartoum, as Islamist groups call for protests against reforms. (CGTN Africa)