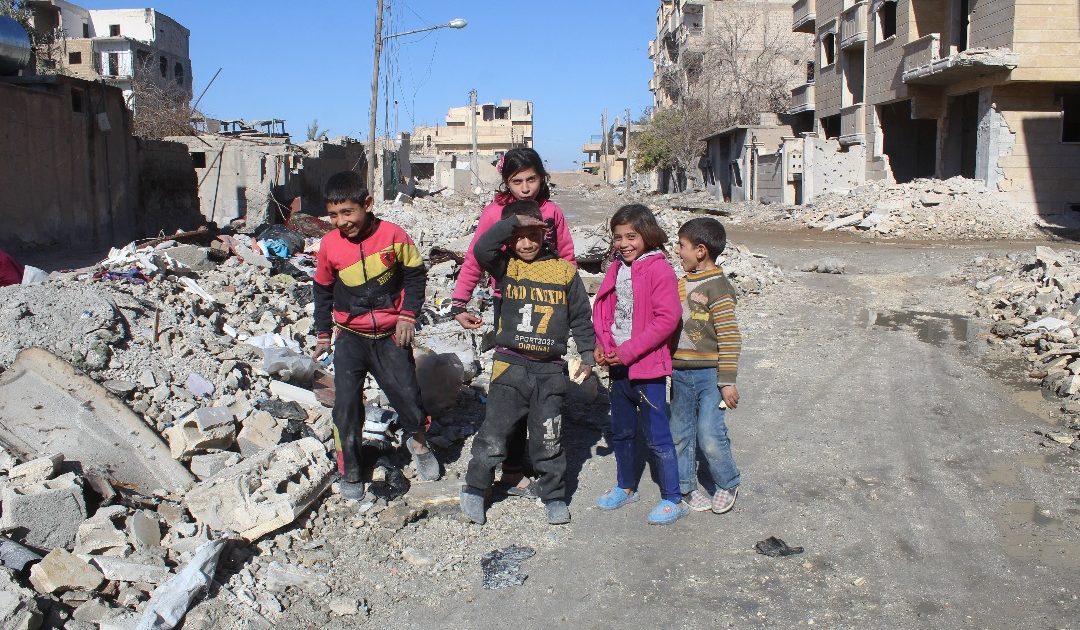 The US on Aug. 6 harshly condemned the Syrian regime over thousands of death notices it has released in recent weeks, saying they confirm suspicions of mass detentions, torture and murder. State Department representative Heather Nauert said that over 117,000 people are believed to have been detained or forcibly disappeared in Syria since the conflict began in 2011, with "the vast majority" suspected to be in regime custody "across a network of prisons where regime officials torture and murder civilians to intimidate and silence any opposition" to Bashar Assad's rule. (Anadolu Agency)
Amnesty International meanwhile issued a statement protesting the US-led Coalition's "flurry of responses" rejecting the findings of its recent report on devastation wrought by the aerial bombardment of Raqqa last year. Since the publication of "War of annihilation: Devastating Toll on Civilians, Raqqa" on June 5, senior Coalition figures have taken to social media, the airwaves and even the UK Parliament to dismiss the report's evidence that Coalition attacks killed and injured civilians in violation of international law. Amnesty crisis response adviser Donatella Rovera said the Coalition's "knee-jerk reactions…lay bare how deeply in denial the Coalition leadership is about its failure to protect civilians caught in conflict."
And despite the fall of Raqqa, this aerial terror continues. The Syrian Observatory for Human Rights reports that some 100 casualties over the past month raise to more than 11,500 the number killed in Coalition air-strikes since its Syria operations began in September 2014. Areas of ISIS control in Syria have now been reduced to about 3% of the national territory, but these continue to come under bombardment. Of the 95 documented killed in Coalition strikes by the SOHR over the past month, over 30 were civilians; the remainder were presumed to be ISIS fighters.
"[T]hus," states the SOHR, "Syrian citizens became the victims of the bombardment by the International Coalition, the regime's warplanes as well as the Russian warplanes."
The toll kept by the website AirWars of Coalition casualties in Syria is somewhat higher than than that of the SOHR, now standing at a high estimate of 26,230 "civilian non-combatant fatalities." The total death toll in the Syrian war is hundreds of thousands, with a figure of 500,000 generally accepted by international experts, the New York Times reported April 13.
The Assad regime is now credibly accused of genocide.
Photo: SDF