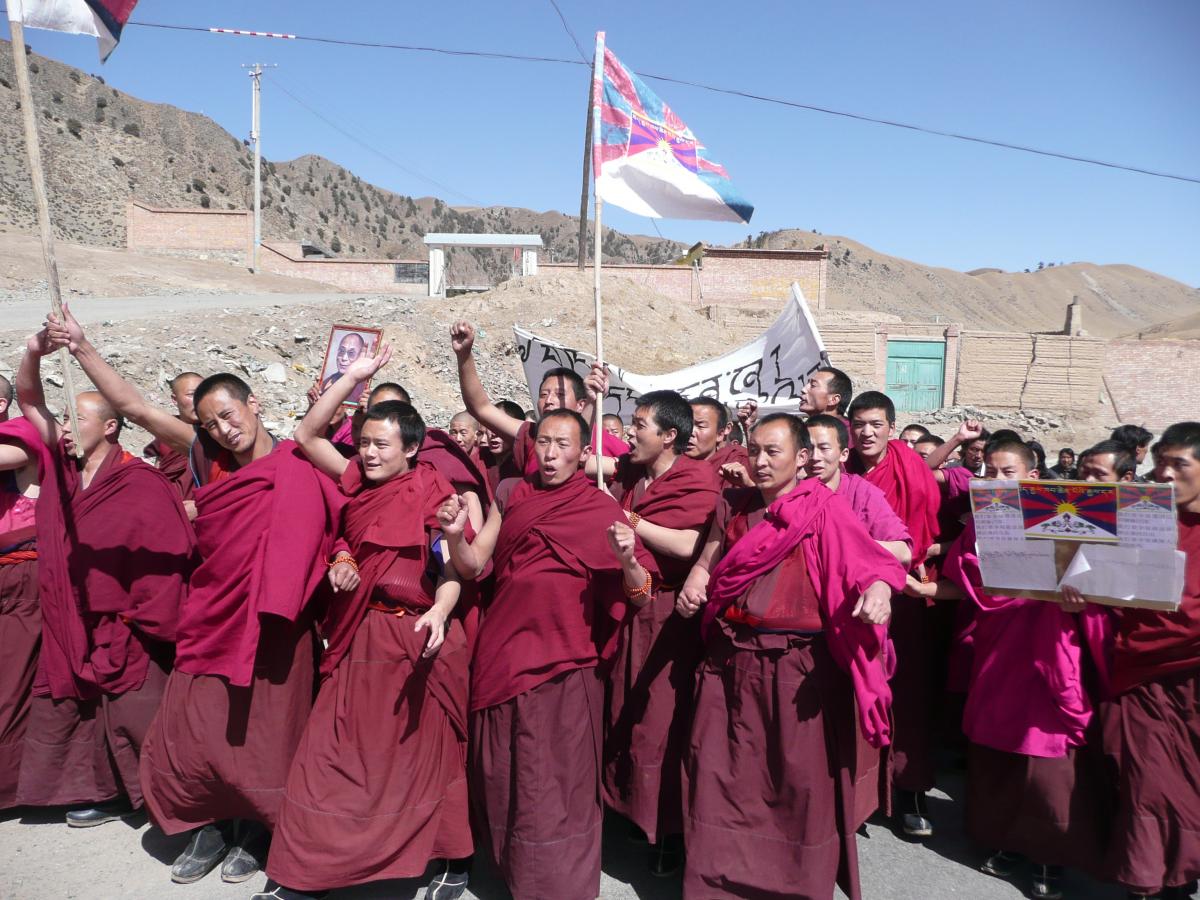 In Episode 15 of the CounterVortex podcast, Bill Weinberg reports on the 10-year commemoration of the 2008 Tibetan uprising held by Students for a Free Tibet in Astoria, Queens, New York City. A decade after the uprising was put down, struggles for land recovery and language preservation continue in Tibet, as well as among the Mongols, Uighurs and other indigenous peoples of the territory that constitutes the People's Republic of China. Weinberg provides an overview of these ongoing struggles, and draws parallels to related struggles in Peru, Ecuador, Colombia and elsewhere in the Americas—including the movement against the Dakota Access pipeline. These parallels point to the urgent need for grassroots-to-grassroots international solidarity across superpower influence spheres. Listen on SoundCloud, and support our podcast via Patreon.
Music: Liberation by Namgyal Yeshi
Production by Chris Rywalt
We ask listeners to donate just $1 per episode via Patreon. A total of $30 per episode would cover our costs for engineering and producing. We are currently up to $15.
New episodes are produced every two weeks.
Photo: Uprising Archive