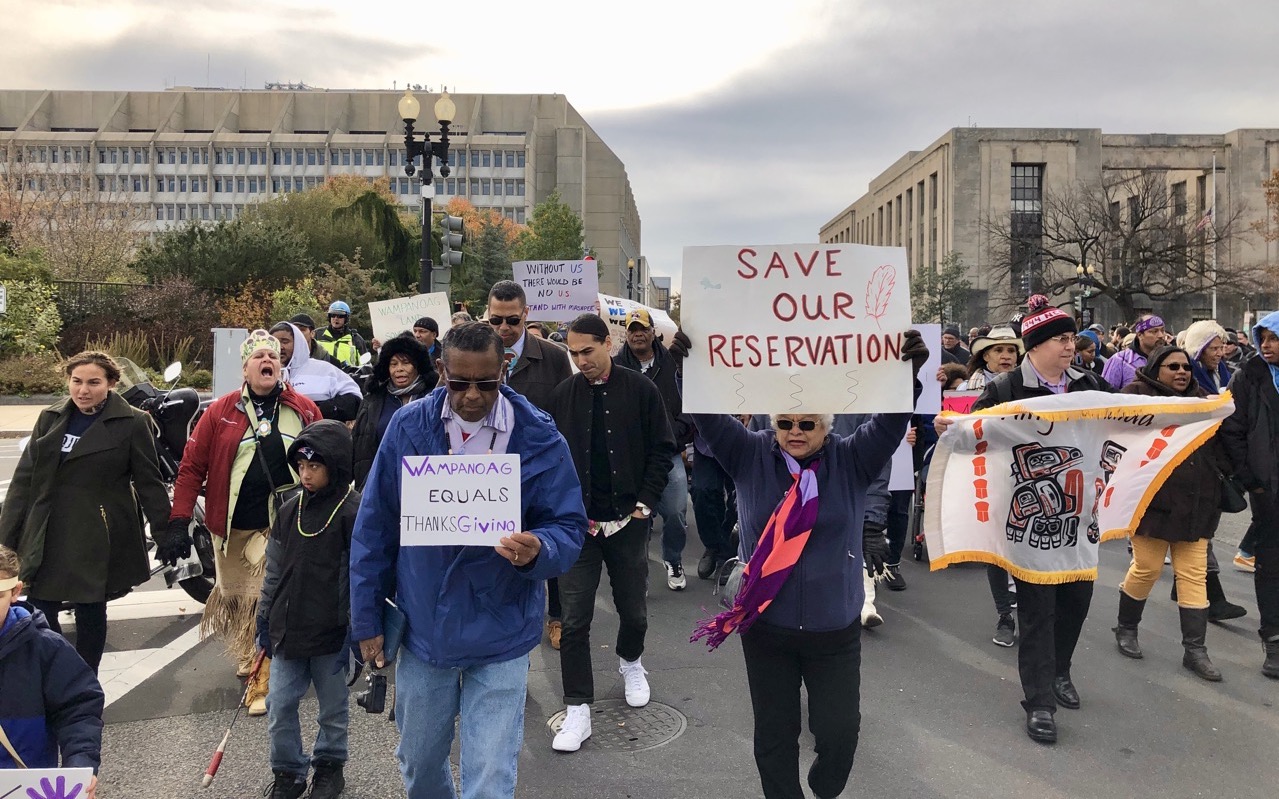 In Episode 98 of the CounterVortex podcast, Bill Weinberg discusses the book Thanksgiving: The Holiday at the Heart of the American Experience by Melanie Kirkpatrick. A work of Thanksgiving boosterism, it nonetheless recognizes the dissidents who reject the holiday as a celebration and sanitization of genocide, and even call for replacing it with a day of atonement. The idealized portrayal the first Thanksgiving in 1621 belies the bloody realities of the Pequot War and King Philip's War that shortly followed. Perversely, the Wampanoag indigenous people, who shared in that first Thanksgiving and were later defeated in King Philip's War, were the target of a new attempt at "termination" by the Trump administration, which sought to disestablish their reservation at Mashpee, on Cape Cod just 30 miles south of Plymouth Rock. Listen on SoundCloud or via Patreon.
Note: Please forgive audio interference from approximately 13 to 24 minutes. We are a shoestring operation.
Production by Chris Rywalt
We ask listeners to donate just $1 per weekly podcast via Patreon—or $2 for our new special offer! We now have 22 subscribers. If you appreciate our work, please become Number 23!
Photo: Indianz.com