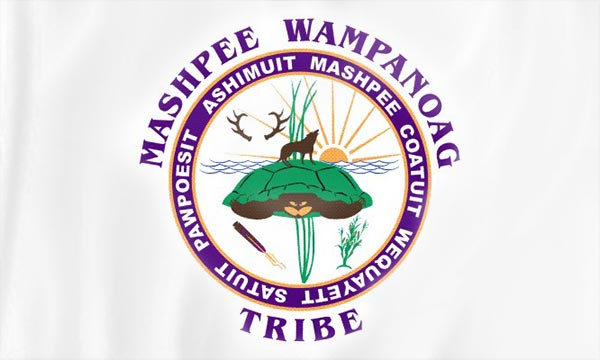 The chairman of the Mashpee Wampanoag Tribe announced March 27 that the US Secretary of the Interior has issued an order disestablishing its reservation on Massachusetts' Cape Cod and taking its land out of federal trust. Chairman Cedric Cromwell Qaqeemasq said in a statement: "[T]oday—on the very day that the United States has reached a record 100,000 confirmed cases of the coronavirus and our Tribe is desperately struggling with responding to this devastating pandemic—the Bureau of Indian Affairs informed me that the Secretary of the Interior has ordered that our reservation be disestablished and that our land be taken out of trust. Not since the termination era of the mid-twentieth century has a Secretary taken action to disestablish a reservation."
In ordering that the tribe's land be removed from federal trust, Interior Secretary David Bernhardt apparently relied on the US Supreme Court's 2009 ruling in Carcieri v. Salazar. In that case, the high court found that the federal government lacked authority to acquire land and hold it in trust for tribes that were not recognized as "Indian tribes under federal jurisdiction" when the Indian Reorganization Act was enacted. The IRA, enacted in 1934, authorized the Secretary of the Interior to buy land and hold it in trust for Native Americans, as well as giving reservations limited powers of self-government.
The Mashpee Wampanoag-—whose ancestors welcomed some of the first settlers to the Americas more than 300 years ago—were only federally recognized in 2007. The current controversy stems from a legal challenge brought by nearby residents to the tribe's plan to establish a casino on reservation lands newly acquired in 2015. A federal district judge in Massachusetts ruled in April 2016 that the new land acquisition violated the Carcieri decision; the acquisition was formally reversed by the Interior Department in September 2018.
Bernhardt's new decision to remove all the tribe's lands from federal trust follows a ruling by the US Court of Appeals for the First Circuit last month upholding the district court ruling against the tribe. Bernhardt's decision was assailed by Massachusetts Senators Elizabeth Warren and Ed Markey in a joint statement asserting that the tribe has "a right to their ancestral homeland no matter what craven political games the Trump administration tries to play." (Jurist, March 30; WBUR, Boston, March 28)
On March 30, the Mashpee Wampanoag filed a motion asking the US District Court for the District of Columbia to issue an emergency order that would delay the removal of its land from trust pending judicial review. "While the Tribe is grateful for this temporary reprieve, we remain deeply concerned about the fate of our Reservation," Chairman Cromwell said in a statement. "That said, the outpouring of support from both the Native and non-Native community gives us hope and bolsters our courage." (Cape Cod Times, April 1)
Image: Mashpee Wampanoag Tribe