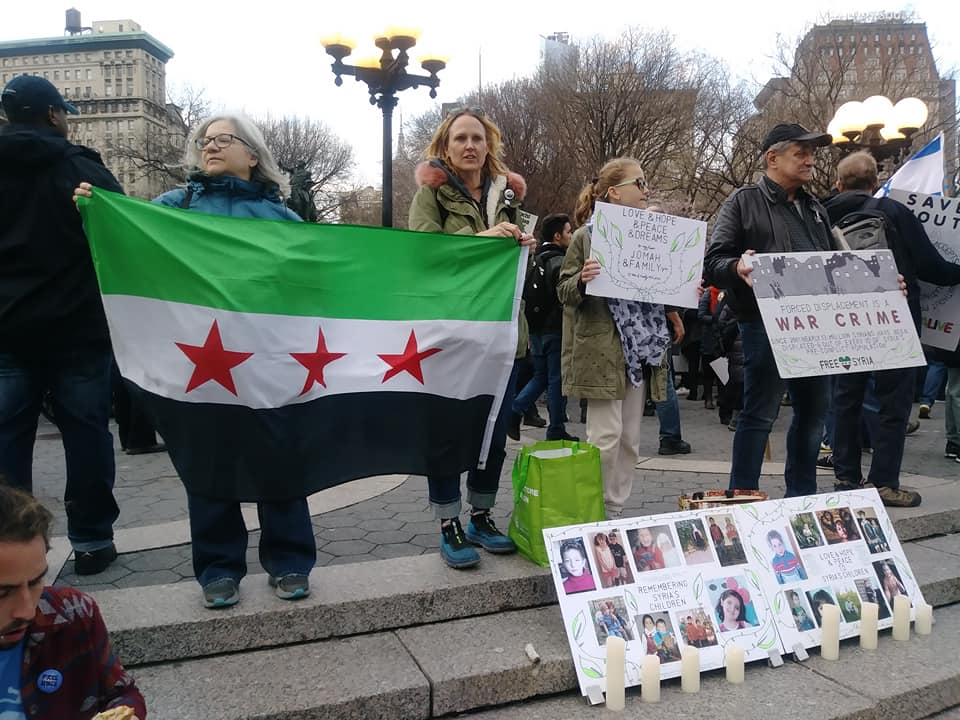 In Episode 19 of the CounterVortex podcast, Bill Weinberg discusses the urgent need for solidarity with Idlib, the last remaining stronghold of the Syrian Revolution, and looks at heroic examples of the civil resistance there, which is standing up to the Assad regime and jihadists alike—such as Rania Kisar, who has been running schools and other civil institutions; and Radio Fresh, which is continuing to broadcast in defiance of threats and censorship from the jihadists. The weekly Friday demonstrations in Idlib continue to keep alive the spirit of the 2011 Arab Revolution, demanding a democratic future for Syria. In a victory for the forces organizing in solidarity with Idlib around the world, the long-planned Assad regime invasion of the opposition-held province has been postponed (at least) in a deal negotiated by Russia and Turkey, buying time for the survival of the revolution.  But those who stand in solidarity with Idlib in New York City have themselves been threatened and physically attacked by followers of sectarian pseudo-left factions that support the genocidal Assad regime. Listen on SoundCloud, and support our podcast via Patreon.
Music: Idlib (The Revolution Lives) by Dylan Connor
Production by Chris Rywalt
We ask listeners to donate just $1 per episode via Patreon. A total of $30 per episode would cover our costs for engineering and producing. We are currently up to $17.
New episodes are produced every two weeks.
Photo: Syria Solidarity NYC via Facebook