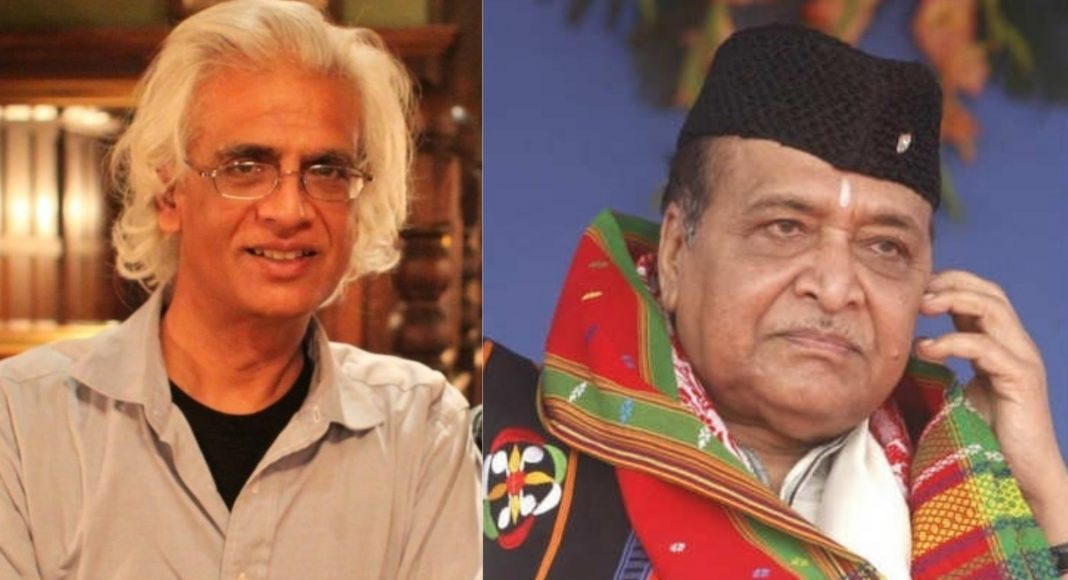 In Episode 47 of the CounterVortex podcast, Bill Weinberg speaks with Punnag Tej Hazarika of the Brooklyn-based small-press imprint Coolgrove and affiliated BorderTalk blog, which explores questions of cultural intersection. Among Coolgrove's recent titles is Winged Horse: 76 Assamese Songs, a collection of translated lyrics by Tej's father, Bhupen Hazarika, the "Bard of Brahmaputra," who campaigned  through his music for a dignified place in India for the peoples of Assam and other minority ethnicities. Last year, Tej traveled to New Delhi to receive the Bharat Ratna, India's highest civilian award, on behalf of his late father. But the honor came with India—and especially Assam and the restive Northeast—on the cusp of exploding into protest over the controversial Citizenship Amendment Act. The politics of the situation, and the dilemmas of interculturality from Assam to New York, are discussed in a wide-ranging interview. Listen on SoundCloud, and support our podcast via Patreon.
Music: Xomoyor Agrogoti (Winged Horse of Time) by Bhupen Hazarika
Excerpt: Motherland Assam by Cosmic Horizon (contemporary protest song with xenophobic overtones)
Production by Chris Rywalt
We ask listeners to donate just $1 per episode via Patreon. A total of $30 per episode would cover our costs for engineering and producing. We are currently up to $25.
Photo via Time 8, Guwahati