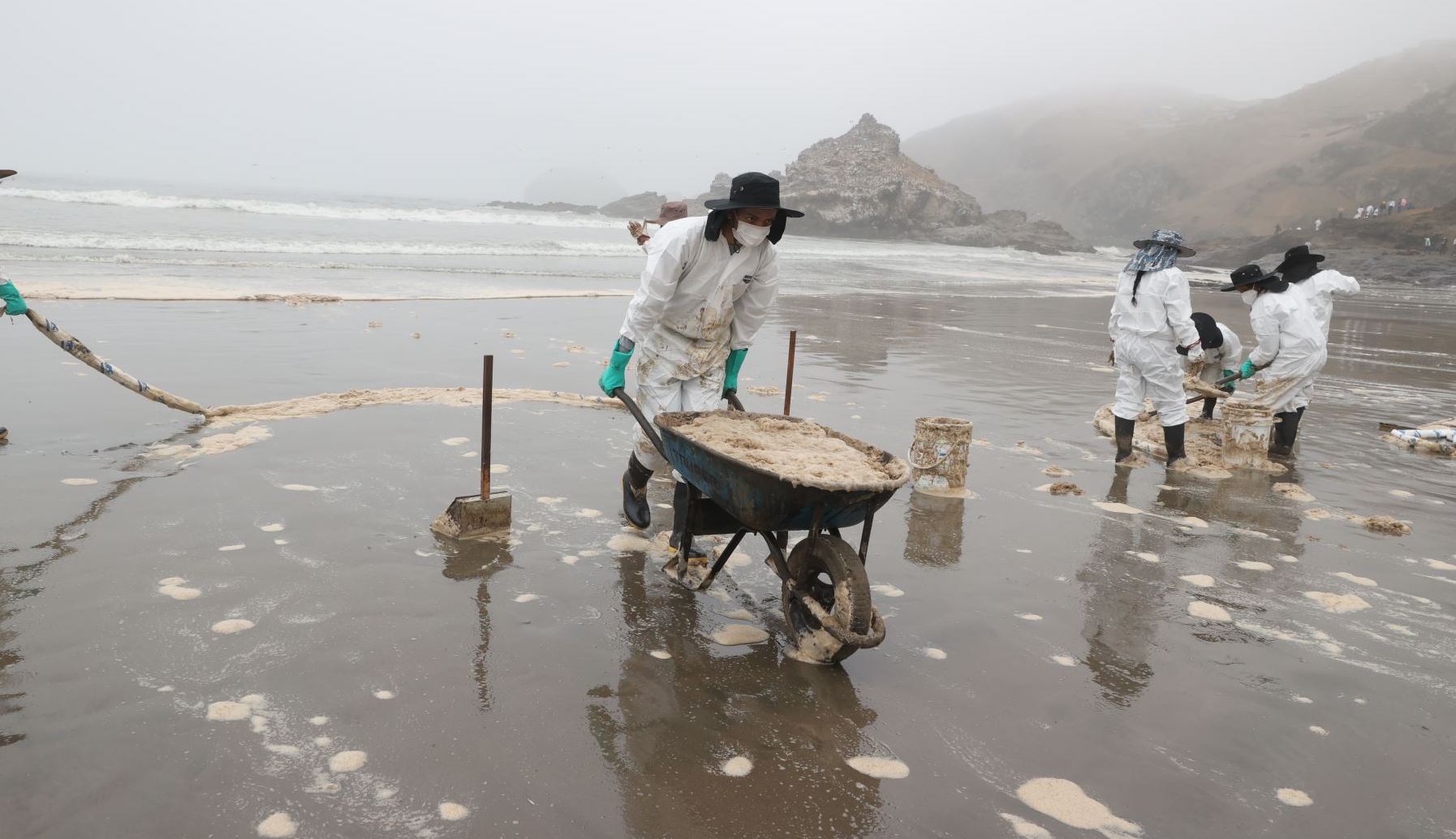 Peru's authorities declared an environmental emergency on Jan. 20 after announcing that 21 beaches around the Lima area were contaminated by an oil spill at a refinery run by Spanish multinational Repsol, calling it the "worst ecological disaster" in the city's history. The Environmental Evaluation & Control Organism (OEFA) estimated some 6,000 barrels of crude had spilled—dramatically above the mere seven gallons that Repsol had initially reported to authorities when the disaster occurred five days earlier. Some 1,740,000 square meters of coastline and 1,1187,000 square meters of sea have been covered in sludge that has blackened beaches and killed marine life. Peru is demanding compensation from Repsol, accusing the company of trying to cover up the scale of the disaster and not having a contingency plan in place.
Workers, many unpaid volunteers laboring with inadequate equipment, are struggling to contain the slick and to scour the contaminated beaches. The spill took place at La Pampilla refinery, in Ventanilla district of the port of El Callao, near Playa Cavero—the most heavily impacted beach, used by hundreds of local fishermen. While the spill apparently occurred during a "discharge operation," it was attributed to "anomalous" high waves caused by the massive volcanic eruption across the Pacific in Tonga on Jan. 15.
According to OEFA, the "affected area" extends north from Ventanilla to Peralvillo, Chancay district, some 40 kilometers away, including parts of two protected areas, the Puntas Guaneras National Reserve and Ancón Reserved Zone, known for their bird and aquatic life. (AP, NYT, EFE, DW, Cuba Debate, RPP Noticias, Peru, El País, Spain)
See our last report on the global operations of Repsol.
Photo: Andina