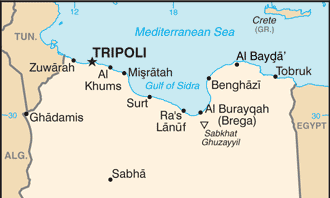 On Feb. 10, Libya's eastern-based parliament chose a new prime minister for the country, former interior minister Fathi Bashagha. The only problem… Libya already has an interim prime minister: Abdul Hamid Dbeibah, who was chosen by a UN-led process to head the Tripoli-based Government of National Accord. Dbeibah was supposed to guide the fractured country through presidential elections in late December, but they were postponed after confusion and contestation over the rules governing the process. Among the issues: Dbeibah, who had promised not to run for president but put his hat in the ring anyway, would apparently have to step away from his duties three months before the polls—which he did not do. The Tobruk-based parliament says the December deadline means Dbeibah's time is up, but he says he won't hand over power until elections take place. He also reportedly survived an assassination attempt shortly before the parliament's move to replace him, but details on what really happened remain thin. None of this appears to bode well for Libyans' long quest for a united country.
From The New Humanitarian, Feb. 11
Note: Not at all surprisingly, Russia has thrown its support behind Bashagha. Somewhat more surprisingly, Turkey—the strongest backer of the GNA—has stated its neutrality on the question. (Al-Monitor, The Arab Weekly)
See our last report on the political crisis in Libya.