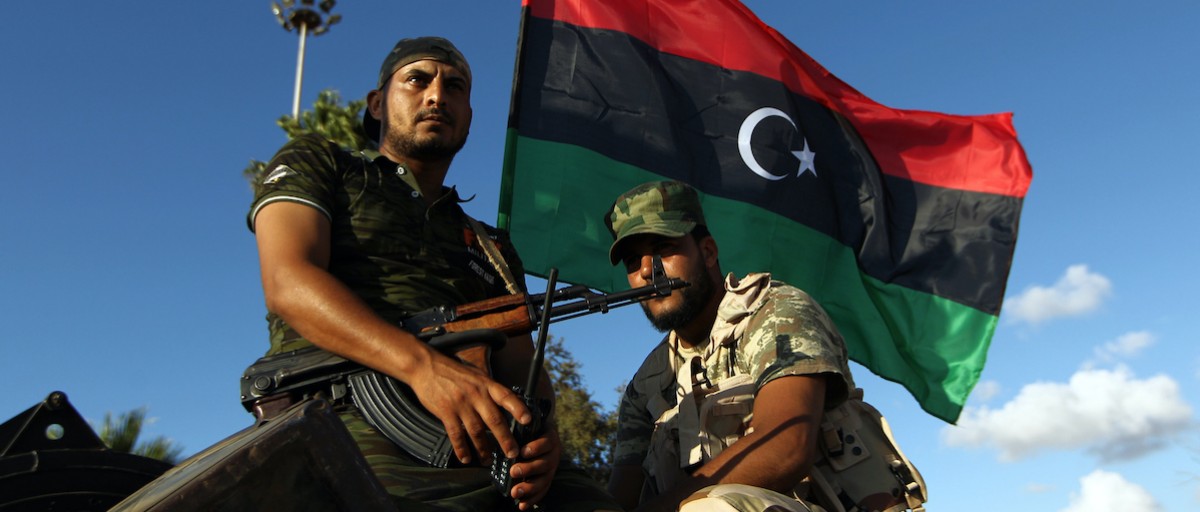 Erik Prince, former CEO of the notorious private military company Blackwater, violated the UN arms embargo on Libya with a clandestine pipeline to a rebel warlord, according to a confidential report to the Security Council obtained by the New York Times. The report found that in 2019 Prince deployed a force of foreign mercenaries and weapons to renegade military commander Khalifa Haftar, who has been fighting to depose the UN-recognized Libyan government. The $80 million operation, dubbed "Project Opus," included a shipment of aircraft from South Africa. It also included plans to form a hit squad to hunt down and kill Libyan commanders opposed to Haftar. The accusation exposes Prince to possible UN sanctions, including a travel ban. Prince did not cooperate with the UN investigation, and his lawyer declined to comment to the Times. (Al Jazeera, Daily Sabah)
What makes this uproariously ironic is that Hafter is also being aggressively supported by Russia, which has also sent mercenaries to back up his forces from the Wagner Group—the private military contractor which is basically Moscow's answer to Blackwater, and has been implicated in ghastly human rights abuses in Syria.
Meanwhile, the UN-recognized Government of National Accord (GNA) is being backed by Turkey with arms and mercenaries—so the same Russo-Turkish proxy war that is playing itself out in Syria has been exported to Libya. And Prince, a prominent Trump ally (and brother of Trump's education secretary Betsy Devos), was aiding Washington's supposed "adversary" Russia rather than its NATO ally Turkey. If you needed any more evidence of how thoroughly through the damn looking glass we were in the Trump era.
Africa Intelligence meanwhile reports that Prince's new outfit—the Hong Kong-registered Frontier Services Group, fast developing into China's own favored private military company—is "expanding its presence" in West Africa. Africa Intelligence last year reported that Frontier Services Group "is reallocating funds destined to fuel its growth in China and Pakistan to the DRC and Africa generally," with the aim of protecting Chinese resource extraction interests on the continent.
So, is the Workers World Party "critically supporting" Erik Prince yet?
Just asking.