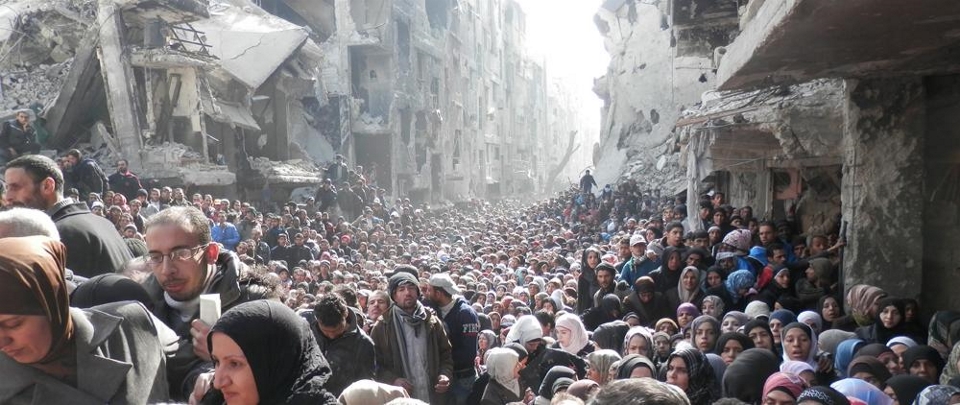 As Israel crosses the genocidal threshold in Gaza, a regional summit in Riyadh protests, and issues an urgent call for a ceasefire. Yet the regional powers at that summit are guilty of equivalent crimes—Saudi Arabia in Yemen, and Iran and the Basar Assad regime in Syria. Assad's propaganda chief Bouthaina Shaaban especially decried Israel's targeting of hospitals in Gaza. Yet as recently as last month, the Assad regime bombed hospitals in Syria's rebel-held north. Indeed, the Assad regime also savagely bombed and besieged Palestinians for months, at Yarmouk refugee camp outside Damascus. In Episode 200 of the CounterVortex podcast, Bill Weinberg notes with chagrin that key organizers of this month's National March on Washington for Palestine included pseudo-left "tankie" formations that actively support the genocidal Assad regime. They also now abet Russia's genocidal campaign in Ukraine, in which hospitals have been repeatedly targeted. This moral contradiction undercuts our effectiveness in advancing the urgent demand for a ceasefire in Gaza.
Listen on SoundCloud or via Patreon.
Production by Chris Rywalt
We ask listeners to donate just $1 per weekly podcast via Patreon—or $2 for our special offer, or $5 to become a Major Rant Enabler. We now have 59 subscribers. If you appreciate our work, please get us to 60!
Photo: Palestinians await aid distribution at Yarmouk, 2014. Credit: UNWRA