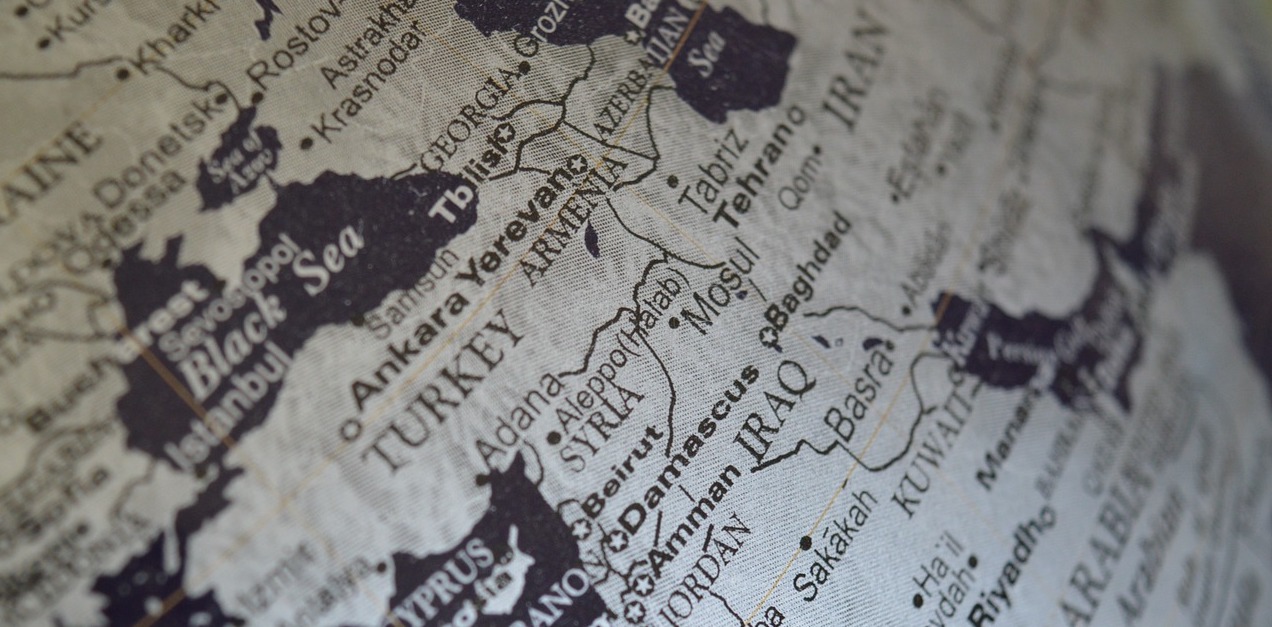 In the first air-strikes on Syria under the Joseph Biden administration, US warplanes on Feb. 26 struck positions of Iran-backed militia forces at Imam Ali airbase outside al-Bukamal, Deir ez-Zor province, near the Iraqi border in the country's desert east. Pentagon spokesman John Kirby said the strikes "destroyed multiple facilities at a border control point used by a number of Iranian-backed militant groups," including Kataib Hezbollah and Kataib Sayyid al-Shuhada. It was also a Tehran-backed paramilitary formation that claimed responsibility for last week's missile attack on al-Harir airbase outside Erbil, in northern Iraq, which is used by US forces. Biden's strikes are clearly retaliation for that attack—which was itself undertaken to avenge the killing of Qassem Soleimani and an allied militia commander in the US drone strike on the Baghdad airport a year earlier. Reports put the number killed in the new strikes at 17, presumably all militia fighters. Imam Ali airbase is overseen by Iran's Revolutionary Guards, whose commanders are also said to be among the slain. (France24, CNN, Middle East Eye, EA Worldview, Al Jazeera, Israel Hayom)
Asked by reporters about the new strikes, Biden commented, in words clearly aimed at the authors of the Erbil attack: "You can't act with impunity. Be careful."
On the subject of impunity… Expect the requisite howls out outrage over these air-strikes (oops, here they come) from people who issued not a peep of protest when US warplanes virtually destroyed the city of Raqqa, with thousands of civilian casualties. For these hypocritical "anti-war" (sic) forces in the West, as for the generals in the Pentagon, the Syrians are completely invisible in their own country. Iran-backed paramilitary forces are evidently what matter—whether you oppose them like Biden and his generals, or support them, like the "anti-war" hypocrites.
Note that this was one of but a small handful of times over the course of the nine-year Syrian war that the US has bombed targets allied with the Assad regime—each time winning big headlines and (hypocritical) protests. Meanwhile, the city of Raqqa can be virtually destroyed by US air power, and it's like it didn't even happen. Why is that? The US was bombing the people of Raqqa because they had the misfortune of their city being occupied by ISIS—which opposes the Assad regime. So in the Raqqa bombardment, the Pentagon was basically serving as Assad's air force. And indeed, Assad's troops re-entered "liberated" Raqqa last year. This is in line with what has been the logic of US intervention in Syria all along. Shifting alliances are an endemic part of the Great Game. But, all in all, the US has been tilting to Assad throughout the war.
So the crowning irony is that these "anti-war" hypocrites are actually on the same side as the White House and Pentagon! This is also true across the border in Iraq. These strikes were not the first of the Biden administration. On Jan. 29, in a raid undertaken jointly with Iraqi forces, the US claimed to have killed a prominent ISIS leader (identified as Jabbar Salman Ali Farhan al-Issawi AKA Abu Yasser) outside Kirkuk. (NYT)
So the US is actively collaborating with the same Iraqi military that is also collaborating with the Iran-backed militias the US ostensibly opposes. You can't make this shit up.
Please note: US bombing of the significant Iranian military presence in Syria in retaliation for, say, an attack on a US base in Iraq has nothing to do with the struggles and aspirations of the Syrian people. It is a textbook example of how the country has been turned into a playing field in the Great Power game. This is what needs to be repudiated, and the Iranian state is no less guilty than the US here.
Image: Pixabay