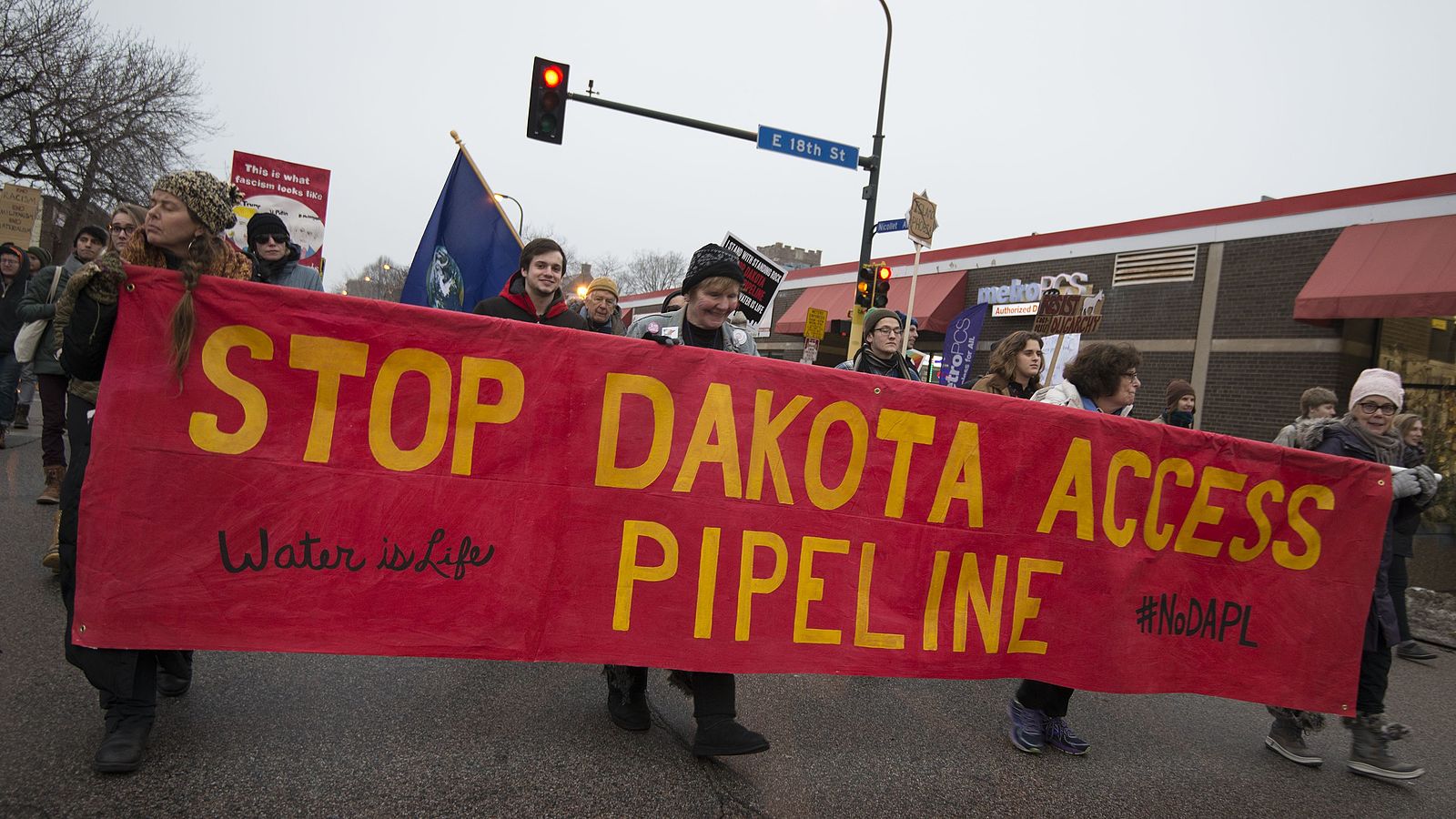 The Biden administration's Army Corps of Engineers on April 9 indicated at a federal court hearing that they would not stop the flow of oil through the Dakota Access Pipeline (DAPL) despite the threat it poses to the Standing Rock Sioux Tribe's water supply. The project is currently operating without a federal permit as the matter is contested in the courts.
DC District Court Judge James Boasberg shut down the project last July and ordered operators to drain the oil supply running through the pipeline while the government conducted an environmental review to determine the risk to Lake Oahe, the primary water source for the tribe and other residents downstream. The pipeline runs underneath the lake, and a leak has the potential to poison the water supply. However, subsequent court rulings overturned this order and allowed the pipeline to continue operating without addressing the environmental risk.
Then in January, the DC Court of Appeals again ruled that the US Army Corps of Engineers violated federal regulations when they issued a permit that allowed the pipeline to run underneath the lake. But while ordering new environmental study, the court did not require the DAPL to cease operations during the study, leaving it up to the Biden administration to decide whether to stop the flow of oil through the pipeline.
The Army Corps of Engineers signaled at an April 9 court hearing that they did not intend to require the pipeline to be drained during the environmental impact study period. Army Corps lawyer Ben Schifman stated the agency is "essentially in a continuous process of evaluating" the pipeline and that the decision may change based on "continuing discretion."
Mike Faith, chairman of the Standing Rock Sioux Tribe, said, "We are gravely concerned about the continued operation of this pipeline, which poses an unacceptable risk to our sovereign nation. In a meeting with members of Biden's staff earlier this year, we were told that this new administration wanted to 'get this right.' Unfortunately, today's update from the US Army Corps of Engineers shows it has chosen to ignore our pleas and stick to the wrong path."
Pipeline operator Energy Transfer now has until April 19 to argue in favor of allowing oil to continue to flow. The court will then decide whether to allow pipeline operation during the review period.
From Jurist, April 12. Used with permission.
Photo of January 2017 march against the DAPL in Minneapolis: Fibonacci Blue/Wikimedia Commons