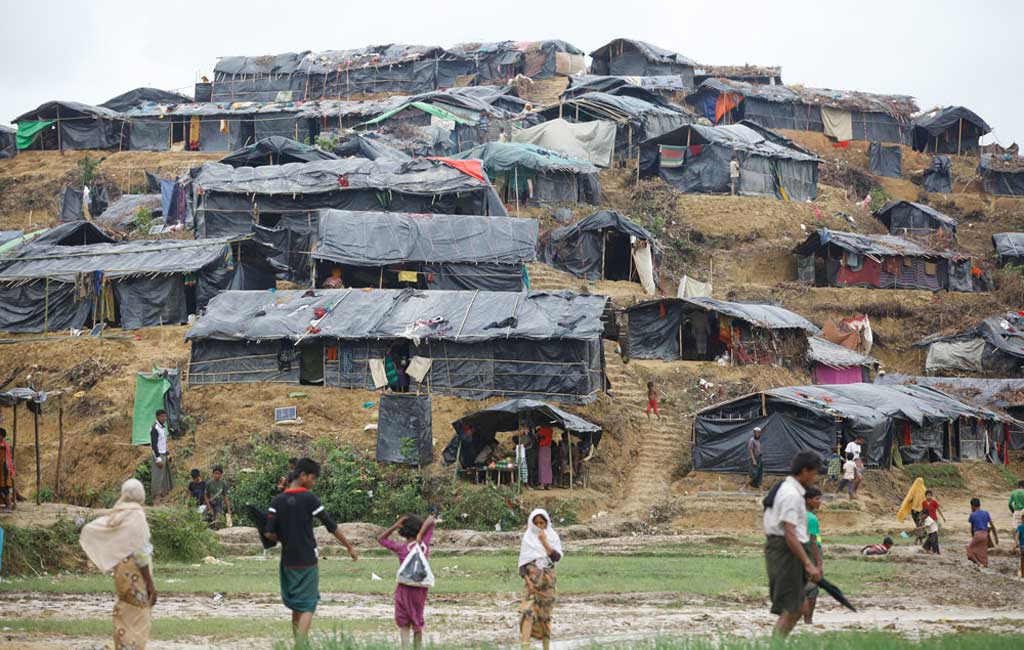 Authorities in Bangladesh are surrounding the Rohingya refugee camps with barbed-wire fencing and watchtowers, turning them into what refugees and rights groups liken to a "prison." Southeast Asia-based NGO Fortify Rights says construction on some 28 kilometers of fencing is nearly complete around parts of the camps, which are home to some 900,000 Rohingya pushed out of Myanmar. Humanitarian workers fear the fencing could hamper aid delivery and block access to medical clinics. Bangladeshi officials say the fencing is a response to growing concerns about crime and gang violence; humanitarian groups say any security measures must be proportionate. "The civilian and humanitarian character of the camps must be maintained," the UN refugee agency, UNHCR, warned in December.
Rights groups and aid workers also say the fencing appears to redraw the camp boundaries and leaves thousands of refugees on the outside—sparking concern it's part of a plan to pushfamilies to the disaster-prone Bhasan Char island camp, to where most refugees have refused to relocate.
Meanwhile, aid agencies are preparing for a donor pledging conference for the Rohingya refugees. Less than half of this year's $1 billion response plan has been funded.
From The New Humanitarian, Oct. 16
Photo: Dhaka Tribune