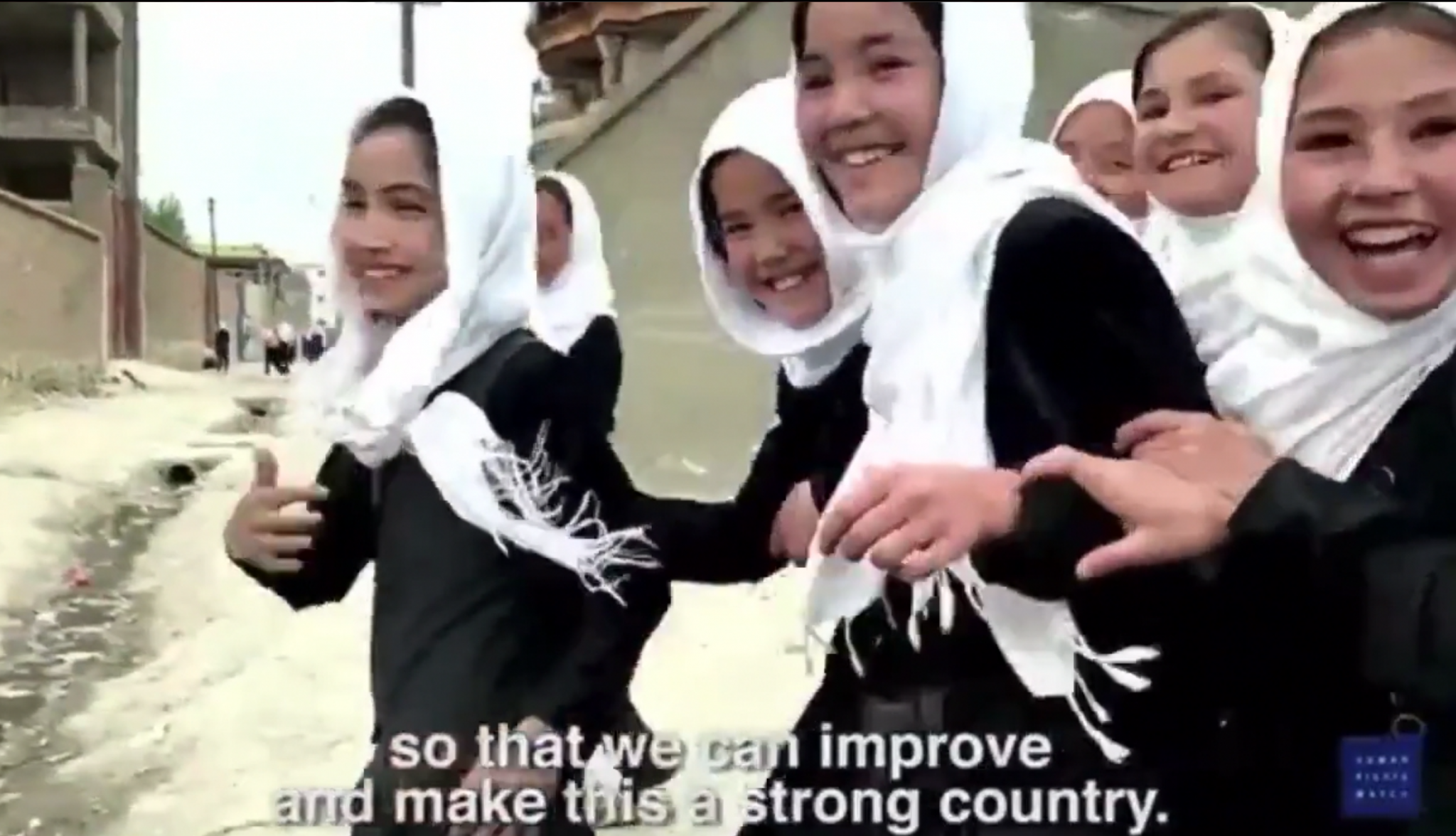 Explosions outside a high school in Afghanistan's capital on May 8 killed at least 50 people and wounded dozens more—most of them girls who were leaving class. The Sayed ul-Shuhada school holds classes for boys in the morning and for girls in the afternoon. The attack occurred around 4 PM, as the girls were leaving and the streets were packed with residents preparing for the end of the holy month of Ramadan. The school is in Kabul's western Dasht-e-Barchi district, where many residents are of the Hazara ethnic minority. Almost exactly a year ago, a maternity ward at the district's hospital was attacked, leaving 24 women, children and infants dead.
"I have lost count of attacks harming children. I have lost count of attacks on education," Shaharzad Akbar, chair of the Afghanistan Independent Human Rights Commission, said on Twitter in response to the school attack. "I have lost count of civilians killed even just this month. This war must stop. This madness, this hurt, this pain."
The Taliban denied responsibility and condemned the attack in a Twitter statement, indicating that it may be the work of the ISIS franchise in Afghanistan. (NYT, BBC News)
The Sayed ul-Shuhada students appear to have been doubly targeted as both girls and Hazaras—raising further questions for the status and security of women and ethnic minorities as the power-brokers race to declare "peace" in Afghanistan.
The supposed "peace" is looking more and more dubious in any case. Turkey announced last month that it was postponing a much-anticipated Afghan peace conference in Istanbul—apparently (although this was not stated explicitly) because the Taliban would not commit to attending. The Taliban had previously refused to attend any peace summit until all foreign forces were pulled out of Afghanistan. (Al Jazeera, April 21)
And as the US begins to pull out its forces, it has paradoxically deployed dozens of warplanes to Afghanistan, ostensibly to protect the withdrawing troops as the Taliban continues to press an offensive against the government. (Khaama Press)
The Hazaras, who were massacred and persecuted under Taliban rule in the 1990s, can be forgiven for not sharing in the glib optimism that prevails among the Western commentariat. As in Iraq 10 years ago, we are subject to hubristic talk from left, right and center about how the US is "ending the war" in Afghanistan… as the actual war persists, and may be poised to escalate. Another exercise in what we call imperial narcissism.
Photo of girls from the targeted school: HRW via Twitter