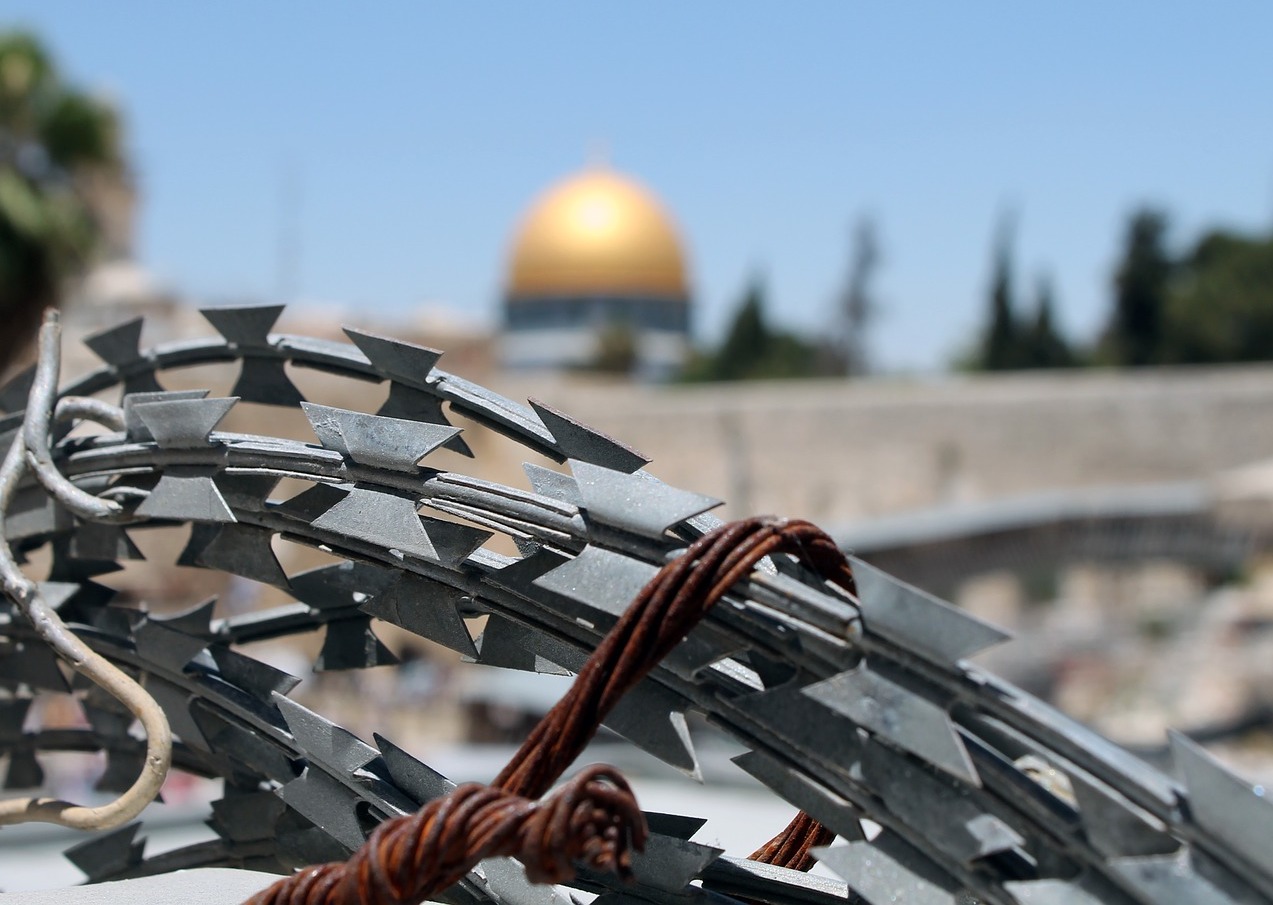 Some 200 Palestinians as well as a handful of Israeli police officers were hurt in clashes at al-Aqsa mosque in Jerusalem the night of May 7, the latest outburst in a series of confrontations in the city throughout the current month of Ramadan. Police fired rubber bullets and stun grenades as Palestinians threw stones and bottles. For weeks, East Jerusalem has seen nightly protests over the impending eviction of hundreds of Palestinian families in the Sheikh Jarrah district. So far, 12 Palestinian families in the neighborhood have received eviction orders issued by the Israeli courts. Four of the families have filed a petition with the Supreme Court, which is expected to rule in their cases next week.
The eviction orders were issued at the behest of Jewish settler organizations, who claim the lands in question were owned by Jews before 1948, when Jordanian authorities settled uprooted Palestinians there. The settler organizations, purporting to represent the former Jewish owners, are invoking Israel's 1970 Law on Legal & Administrative Affairs, which stipulates that Jews who lost their holdings in East Jerusalem in 1948 can reclaim their property. The Israeli courts have repeatedly approved East Jerusalem evictions on this basis. (BBC News, Al Jazeera, May 8; NYT, May 7)
Old City Palestinians denied the franchise
All this comes amid an impasse concerning the voting rights of Palestinians in East Jerusalem, also called the Old City. The Palestinian Authority called in January for parliamentary elections to be held May 22, the first in the Occupied Territories since 2006. Many were looking hopefully to the polls as an opportunity end the 14-year division between the Palestinian leadership in the West Bank and Gaza Strip. But on April 29, the PA's President Mahmoud Abbas  announced that the vote would be delayed indefinitely. While it it is widely thought his actual motive was fear of a Hamas victory, the official reason for the postponement is the refusal by Israeli authorities to confirm that it would allow voting in East Jerusalem. (NYT, BBC News, April 29)
Whether or not Abbas is cynically exploiting this question, the dilemma is a real one—many East Jerusalem Palestinians are effectively denied the right to vote in either Palestinian or Israeli elections.
Israeli authorities allowed the 2006 PA elections to proceed in East Jerusalem, but under harsh restrictions. Hamas was officially barred from campaigning. Several Hamas activists, including a candidate for the PA Legislative Council, were arrested on charges of illegal electioneering. (The Guardian, Jan. 15, 2006)
Artifices of apartheid
East Jerusalem Palestinians are officially afforded the option of full Israeli citizenship, but multiple bureaucratic barriers have been raised, leaving the large majority effectively disenfranchised. Reasons given for rejection of citizenship applications include insufficient knowledge of Hebrew, minor criminal offenses (even from many years ago), and dubious suspicion of links to individuals considered security threats. But the most common reason concerns "center of life." Applicants must prove that their lives "center" in Israel, and that they have no intention of relocating elsewhere—including to districts near East Jerusalem that are officially considered to be in the occupied West Bank. Even Palestinians who were born in Jerusalem and have lived all their lives there must present an array documents—municipal tax receipts, utility bills, school transcripts, pay stubs and rental leases. (Haaretz, Feb. 2)
After Israel annexed East Jerusalem in 1967, the Palestinians living there were given "permanent residence" status, which affords them the right to vote in local elections, and receive national health insurance—but not to vote in national or Knesset elections, or be issued an Israeli passport. The requirements for citizenship application stem from Article 5 of Israel's Citizenship Law. In 1968, Article 4a was amended to the law, allowing Palestinians who were born in East Jerusalem and have no other citizenship to obtain Israeli citizenship almost automatically—as long as they have been residing there for at least five years, have not been convicted of a serious crime, and apply between their 18th and 23rd birthdays. However, this provision was irrelevant for the first 20 years, because East Jerusalem Palestinians were still officially citizens of Jordan. In 1988, Jordan stripped all Palestinians in the West Bank and East Jerusalem of citizenship—but even then, the Israeli Interior Ministry established no procedure for processing applications under Article 4a, and not one person was granted citizenship under the provision. Only last November, following legal challenges, the Interior Ministry agreed to finally implement Article 4a.
Nearly all of Jerusalem's some quarter-million Palestinians (about a third of the city's inhabitants) reside in the East. Although more East Jerusalem Palestinians have been applying for Israeli citizenship in recent years, fewer than 10% have received it. (Haaretz, Nov. 25, 2020; Haaretz, Nov. 29, 2017)
Jewish settlers on the West Bank, in contrast, remain Israeli citizens and may vote in Israeli elections—despite residing outside Israel's legal borders. The West Bank's 450,000 settlers, living in more than 250 settlements and outposts among towns where 3 million Palestinians reside, make up some five percent of Israel's population. Prime Minister Benjamin Netanyahu, for years mired in corruption scandals, has groomed the settlers as a special support base with his promise to formally annex the entire West Bank. (Reuters, Feb. 25, 2020)
Fifty-four years after the annexation of East Jerusalem, Israeli protestations that this state of affairs does not constitute apartheid because it is "temporary" certainly ring hollow.