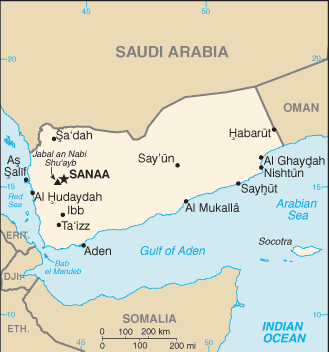 The Arab Organisation for Human Rights in the UK (AOHR-UK) on Nov. 28 called for the International Criminal Court (ICC) to investigate allegations of war crimes in Yemen by the United Arab Emirates (UAE), especially concerning the recruiting of foreign nationals to serve in an army of mercenaries. AOHR-UK sent letters to the governments of Australia, Chile, El Salvador, Colombia and Panama, all countries where the recruitment has taken place, asking that they "withdraw their citizens from these dangerous formations and take measures against the UAE in accordance with the International Convention Against the Recruitment, Use, Financing, and Training of Mercenaries of 1989." (See text of Convention.)
AOHR-UK alleges that the mercenaries began work under contract to the UAE in March 2015 and have conducted military operations in Yemen, in addition to supervising secret prisons in which Yemeni citizens have been subjected to torture.
While neither the UAE nor Yemen recognize the ICC, AOHR-UK asserted that the ICC maintains jurisdiction because the crimes committed in Yemen under Emirati sponsorship are all by citizens who have been recruited from countries that are members of the ICC. "This is in accordance to personal jurisdiction which depends on the nationality of the specific perpetrator as stated in the Rome Convention." (Text.)
The decision to open an investigation rests with ICC chief prosecutor Fatou Bensouda.
From Jurist, Nov. 28. Used with permission.
Note: AOHR-UK claims that the UAE began "forming an army of mercenaries " in 2010 "with the assistance of a former Australian officer and the American founder of Blackwater." This is presumably a reference to Erik Prince.
UAE