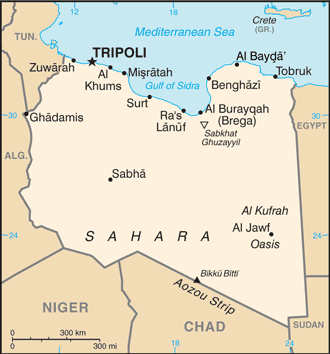 The Presidential Council of Libya's internationally-recognized government issued a statement condemning the Jan. 5 air-strike on Hadba Military College in Tripoli, in which some 30 cadets were killed and many more injured. "The attackers aim to destabilize Tripoli in order to seize power via such repeated terrorist attacks, disregarding the safety of civilians," the statement read. The Tripoli-based Government of National Accord (GNA) blamed the strike on warlord Khalifa Haftar, who is loyal to the rival government based in Libya's east and has been besieging the capital for months. Haftar's forces, in turn, denied responsibility for the attack.
The United Nations Support Mission in Libya (UNSMIL) issued its own statement, saying, "Constant random air-strikes and shelling on civilians and civilian infrastructure like schools and hospitals could amount to war crimes." It added that "the perpetrators won't escape punishment" indefinitely. (Libya Observer, BBC News)
Multiple powers have been sporadically carrying out air-strikes on Libyan territory for years—including the US, which recently targeted ISIS strongholds in the desert south. There was similar confusion over the bombing of a migrant detention center outside Tripoli last July.
Map: CIA