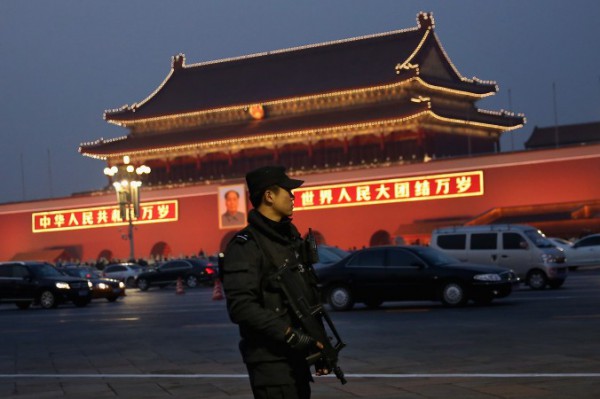 Over a dozen Chinese lawyers and activists were detained or went missing in the final days of 2019, in a crackdown targeting participants who attended a private pro-democracy gathering in the coastal city of Xiamen, Fujian province, rights groups reported Jan. 2. The meeting had been called to discuss a "democratic transition in China," said Human Rights Watch researcher Wang Yaqiu. The period around Christmas and New Year is traditionally when Beijing chooses to arrest or sentence prominent dissidents in an effort to minimize international media attention, "so it is not a surprise that they chose this particular time to launch a manhunt of activists," Wang said. The meeting involved a small group of people "peacefully discussing politics in a private space," she said.
Ding Jiaxi, a prominent Beijing-based disbarred lawyer previously imprisoned for protesting official corruption, was among the activists known to have been detained across the country since Dec. 26, according to Chinese Human Rights Defenders (CHRD). At least seven people, including Shandong-based disbarred lawyer Liu Shuqing, were released after being detained for questioning. Other civil society figures, including pro-democracy activist Xu Zhiyong and human rights lawyer Tang Jingling, have gone missing or are currently unreachable, CHRD said. At least two of those detained, activists Dai Zhenya and Zhang Zhongshun, were accused of "subversion" or "inciting subversion" of state power, charges often used to silence dissidents in China.
According to CHRD, five activists were taken in for questioning by Jinhua city police in Zhejiang province Dec. 29, after having had dinner with someone who attended the Xiamen gathering. Another lawyer, Lu Tingge, was held overnight for questioning on New Year's Eve by police in the northern city of Shijiazhuang, Hebei province, CHRD said.
The arrests indicate how Chinese authorities have "zero tolerance of even just private discussion on issues like democracy and human rights," Amnesty International researcher Patrick Poon told AFP news wire. (AFP via HKFP)
The end of the year also saw an extension of the crackdown in Hong Kong, where authorities arrested four leaders of the Spark Alliance, a group that raises funds in support of the protest movement in the semi-autonomous city. The members of the group, which seeks donations for bail payments and legal defense of arrested activists, have been charged with money-laundering. HSBC also froze the group's bank account. (HKFP)
See our last post on the crackdown on dissent in China.