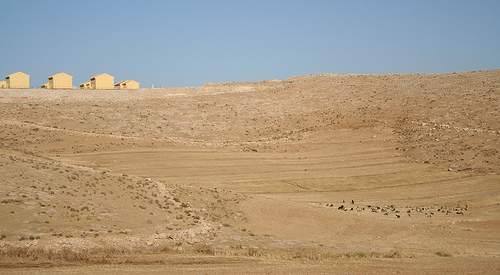 A UN human rights investigator announced July 9 that Israeli settlement of the West Bank and East Jerusalem meets the definition of a war crime. Special rapporteur on the Palestinian Territories, Michael Lynk, addressed a Geneva meeting of the Human Rights Council, in which he gave a report on whether the settlements violate the 1998 Rome Statute of the International Criminal Court (ICC). Three elements must be satisfied to meet the definition of the war crime of transferring a civilian population into an occupied territory. The material elements are transfer of the population into the territory, and that the transfer took place arising from an international armed conflict. This element was met when Israel captured East Jerusalem, the West Bank and Gaza in 1967 as part of an international armed conflict.
The third element is "mental," and requires that the perpetrator was "aware of factual circumstances that established the existence of an armed conflict." The report noted that the Israeli government has a long history of supporting the growth of the settlements and that the government "has been fully aware of the clear direction from the international community" that its policy is in direct violation of international law.
Lynk concluded that Israeli behavior meets the definition of a war crime and therefore falls under the jurisdiction of the ICC. He accused Israel of not being "serious about peace" because of its ongoing defiance of the Rome Statute.
Lynk also said that the international community "cannot be serious about its own laws" if it does not hold violators accountable. He included a list of recommended actions for the international community to take, including a review of trade, cultural, and investment agreements with Israel, and a ban on arms sales to Israel. His recommendations also included holding accountable Israeli political, military, and administrative officials responsible for the violations of international law.
Israel, which does not recognize the special rapporteur's mandate nor cooperate with his office in any way, was not present at the meeting.
From Jurist, July 11. Used with permission.
Note: An ICC investigation into possible Israeli war crimes was formally opened earlier this year—over the protests of Israel, which refuses to recognize the Court's authority.
Photo: delayed gratification via New Jewish Resistance