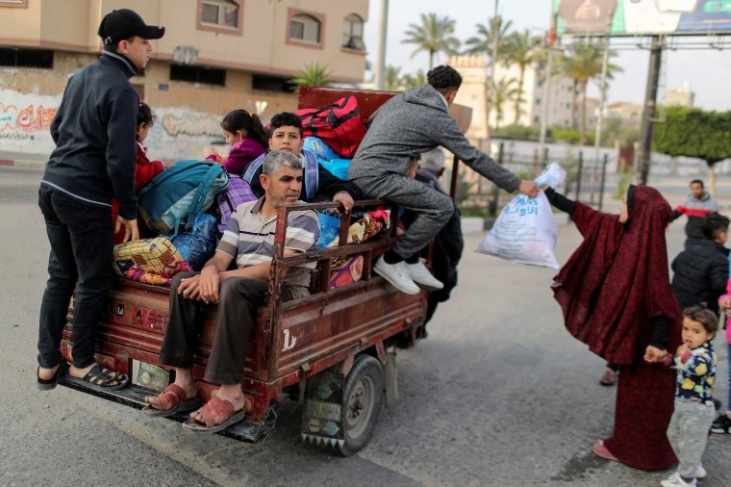 The United Nations Office for the Coordination of Humanitarian Affairs (UNOCHA) announced May 18 that the Israeli bombardment has resulted in over 58,000 Palestinians being displaced from their homes in the Gaza Strip. Of these, 47,000 are currently seeking shelter in facilities run by UNRWA, the UN agency for Palestinian refugees. The bombardment has also led to the destruction of health infrastructure such as COVID-19 testing labs and clinics. The destruction exacerbates privation imposed by the ongoing blockade of the Strip.
The UNOCHA stated:
The UN acknowledges the opening of the Kerem Shalom crossing today, which has allowed dozens of fuel trucks from the UN Relief and Works Agency for Palestine Refugees (UNRWA) to enter Gaza. Regrettably, other essential humanitarian cargo was unable to cross. It is critical that the Erez crossing is also opened for the entry and exit of critical humanitarian staff.
Amnesty International has urged the International Criminal Court (ICC) to investigate the continuing air-strikes by Israel, which have led to the death of over 200 people, including some 60 children, as they could potentially amount to war crimes and crimes against humanity. The organization further observed:
The Israeli army claims that it only attacks military targets and has justified airstrikes on residential buildings on that basis. However, residents told Amnesty International that there were no fighters or military objectives in the vicinity at the time of the attacks documented.
Amnesty International added that the rocket attacks by armed groups in Gaza, which have killed several civilians in Israel, should also be investigated by the ICC as violations of international humanitarian law.
From Jurist, May 18. Used with permission.
Note: ICC prosecutor Fatou Bensouda has already stated that the war crimes investigation already opened this year into the Israeli-Palestinian conflict may be extended to include the current bombardment.
Photo: Maan News