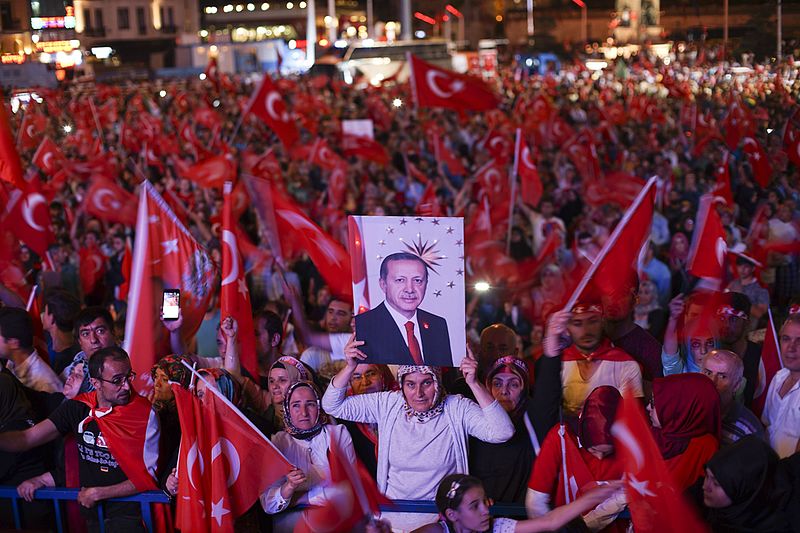 Turkish security forces arrested 203 soldiers March 23 in nationwide raids targeting military personnel accused of links to an exiled Muslim cleric, Fethullah Gülen, accused by Ankara of being behind a 2016 coup attempt against President Recep Tayyip Erdoğan. The 2016 episode led to crackdowns and mass arrests, resulting in more than 250 deaths. Thousands of soldiers were rounded up in the wake of attempted coup. The new raids targeted personnel across ranks; colonels, lieutenants, majors, captains, sergeants, and specialist sergeants were sought out. Operations were held across 53 provinces in the country and the Turkish Republic of Northern Cyprus. Authorities alleged that the arrested soldiers are linked to the Fethullah Terrorist Organization (FETO), a supposed network infiltrating the police and security forces. The suspects are accused of communicating with Gülen's "covert imams" via payphone. "Covert imams" is a term used by the government to refer to FETO operatives.
Tens of thousands of people have been detained on similar grounds since the coup attempt.
From Jurist, March 25. Used with permission.
Note: Opposition activists and journalists as well as soliders have been detained on charges of links to Fethullah Gülen, the Gülen movement, or the supposed Fethullahist Terrorist Organization.
See our last post on the crackdown in Turkey.
Photo of pro-Erdoğan rally: Mstyslav Chernov via Jurist