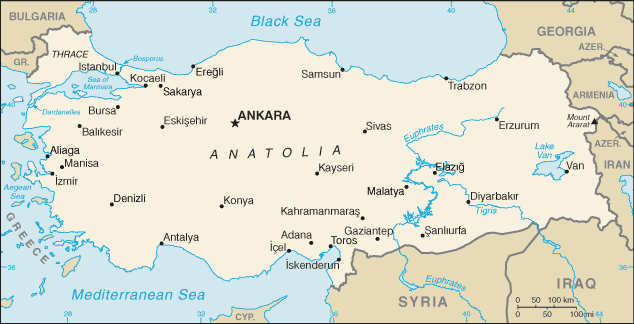 A Turkish court on July 18 ordered that six human rights activists, including Amnesty International's Turkey director Idil Eser, remain in custody pending trial for allegedly aiding an armed terrorist group. The activists were arrested on July 5 during a training workshop and are "suspected of 'committing crime in the name of a terrorist organization without being a member.'" According to AI:
The bizarre accusations include attempts to link Idil Eser with three unrelated and opposing terrorist organizations through her work for Amnesty International. The prosecutor's request that she be remanded in pre-trial prison custody references two campaigns by Amnesty International, neither of which were authored by Amnesty Turkey, one of which was conducted before she joined the organization.
Turkish media sources reported that prosecutors presented evidence that linked the advocacy group's communication with US-based Fethullah Gulen, who is accused of orchestrating a failed coup attempt last year. Earlier this month, Turkish President Recep Tayyip Erdogan accused the group of being involved in a continuing plots against the government. AI has called for Turkey to release the activists, saying, "This is not a legitimate investigation, this is a politically motivated witch-hunt that charts a frightening future for rights in Turkey." Four of the human rights defenders were released on bail with orders to remain in the country and regularly check in with local authorities.
From Jurist, July 18. Used with permission.
Note: In the post-coup crackdown, over 50,000 have been detained on suspicion of links to the Gulen movement,  and 140,000 purged from public-sector jobs.