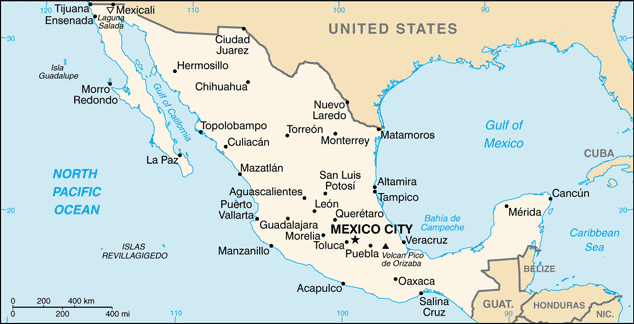 An armed clash in the early hours of July 5 in a mountain village in Mexico's border state of Chihuahua left at least 25 dead—the latest indication that narco-gangs are stronger than the government across much of the country's drug-producing sierras. The shoot-out erupted in the pueblo of Las Varas, Madera municipality, in the foothills of the Sierra Tarahumara—one of Mexico's prime cannabis and opium cultivation areas. Local news accounts indicated the gun-battle began as a confrontation between two gangs vying for control of the village—La Línea, loyal to the Juárez Cartel, and Gente Nueva, enforcers for the rival Sinaloa Cártel.
The gangsters turned their guns on the state police when they arrived, but soon fled. Three people were detained and 10 vehicles and 20 weapons seized, the state prosecutor general said.
There were signs enough of a brewing explosion in Las Varas. Two weeks ago, two officers were killed when the village police station was attacked. Days after that, eight bodies were found in clandestine "narco-graves" behind the local cemetery. There were other confrontations in the village in May, when one civilian was killed. Narly 3,000 shell casings found in the area of the July 5 shoot-out—speaking to months of gunplay in the village.
A "peace of the graveyard" that has prevailed in Ciudad Juárez—chief border crossing in Chihuahua and once Mexico's murder capital—since the Sinaloa Cartel crushed the local Juárez Cartel. But if the Sinaloa machine now decisively controls the strategic entrepôt, the bloody struggle goes on in Chihuahua's interior mountain production zones.
The Sierra Tarahumara has been throoughly colonized by the cartels. In addition to battling each other, their local enforcers use assassinations and paramilitary terror against campesinos who would oppose their rule. It only makes news north of the border—briefly—when it manifests in something as grimly spectacular as the bloodletting at Las Varas.
Cross-post to High Times and Global Ganja Report