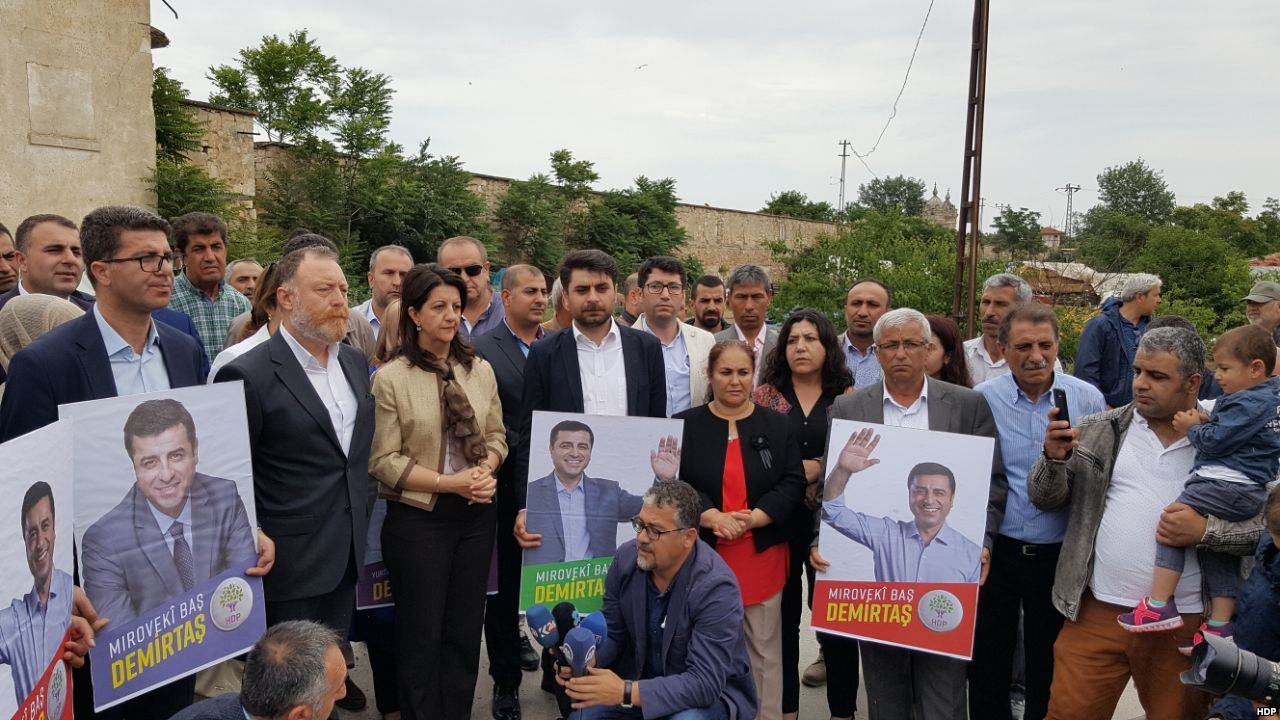 Kurdish left-wing politician Selahattin Demirtaş was sentenced to three years and six months in prison by a Turkish court on March 22 for insulting President Recep Tayyip Erdoğan. Demirtas, a leader and co-founder of the Peoples' Democratic Party (HDP), was given the maximum punishment for the offence. He has been imprisoned since November 2016 along with several other HDP leaders. The charge against him concern statements he made in 2015 at the Ataturk Airport in Istanbul, where he said Erdoğan "fluttered from corridor to corridor" during a Paris conference in the hopes of getting a picture with Russian President Vladimir Putin. He also said that the government had betrayed the country by mismanaging the diplomatic crisis between Russia and Turkey after Turkish forces shot down a Russian warplane at the Syrian border.
Demirtaş argued that his statements were aimed at criticizing the government and not at insulting the president. His last words in court were that his "only regret about speaking is that I said very little, I expressed it incompletely." Since the Turkish parliament revoked immunity for HDP politicians in 2016, Demirtaş has faced several serious charges, such as supporting separatist propaganda for a Kurdish state and provoking violent protests. If convicted in a pending case concernng 2014 protests in support of Kurdish fighters in Syria, Demirtaş could be sentenced to life imprisonment.
The European Court of Human Rights (ECtHR) has ruled twice in favor of Demirtas' immediate release, concluding that his continued pre-trial detention has an "ulterior purpose of stifling pluralism and limiting freedom of political debate, which is at the very core of the concept of a democratic society." In the most recent decision by the Grand Chamber of ECtHR, Turkey was last month convicted for multiple violations of the European Convention of Human Rights, including the rights to liberty and security, freedom of expression, free elections, lawful detention and trial within a reasonable time.
From Jurist, March 24. Used wth permission.
See our last posts on Selahattin Demirtaş, the HDP, and the crackdown on political opposition in Turkey.
Photo: Demirtaş' presidential campaign launched outside Edirne prison where he is incarcerated, May 2018, via Wikipedia