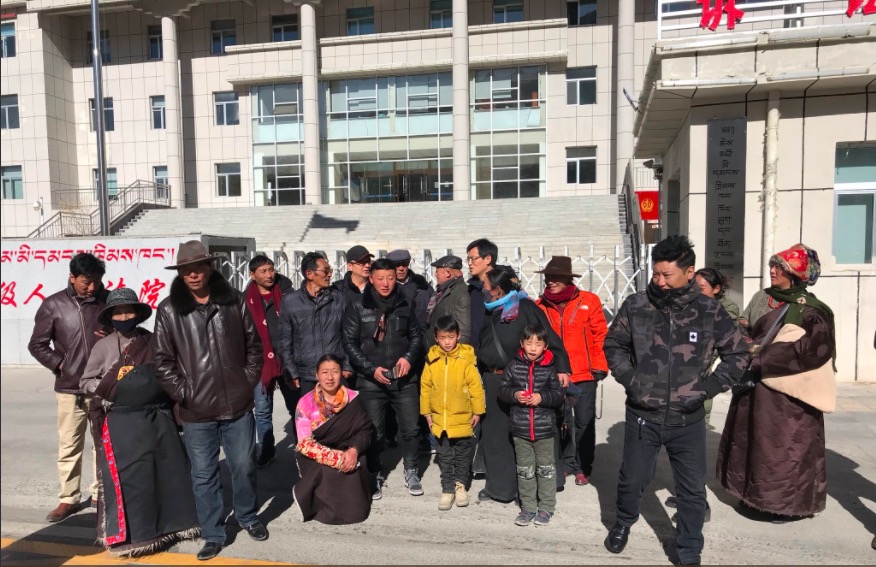 The trial of Tibetan educational rights activist Tashi Wangchuk ended without a verdict at Yushu Intermediate People's Court in Yushu Tibetan Autonomous Prefecture, Qinghai province, the activist's lawyer Liang Xiaojun said Jan. 4. "The trail conducted in Chinese went for four hours…without reaching a verdict. The judgment will be made at an unspecified date," Xiaojun tweeted. The lawyer also added that the Chinese prosecutor produced the nine-minute New York Times video report, "A Tibetan's Journey for Justice" as the main evidence of Tashi "inciting separatism." Tashi was charged under Article 103 of China's criminal code, which states that "whoever organizes, plots, or acts to split the country or undermine national unification, the ringleader, or the one whose crime is grave, is to be sentenced to life imprisonment or not less than ten years of fixed-term imprisonment."
Court documents further alleged that through the video report, Tashi was "creating unrest in the society and inciting disharmony among communities, undermining the ethnic minority policies, attacking the Chinese constitution and fabricating the essence of self-immolations happening for the past few years."
The exiled Central Tibetan Administration and rights groups maintain that Tashi was tried for pursuing the right to bi-lingual education for Tibetans and other ethnic minorities, as guaranteed by the Chinese constitution. "His trial and sentencing will determine largely whether the Chinese Government is committed to upholding the internationally recognized laws and domestically accepted rule of law in China," said Lobsang Sangay, leader of the exile administration.
Amnesty International said that Tashi's trial has "exposed how ludicrously unjust the case against him is." PEN America said that charges against him constitute an "outrageous attempt" to treat "peaceful advocacy for linguistic and cultural rights as a dangerous crime."
In the Times video, Tashi said the lack of general instruction in the Tibetan language is "destroying our ethnicity's culture," and also discussed the self-immolations of Tibetans, suggesting that he may choose this if other options for protest are closed to him.
Tashi, 32, was arrested on Jan. 27, 2016, and charged with "inciting separatism" on March 24, 2016. He has been held in Yushu Detention Center in Kyegudo since his arrest. He had earlier been detained twice for his attempt to go to India on a pilgrimage in 2012 and for posting comments condemning the authorities in a land-grab case. (Phayul, HKFP)
Photo: NYT via Phayul