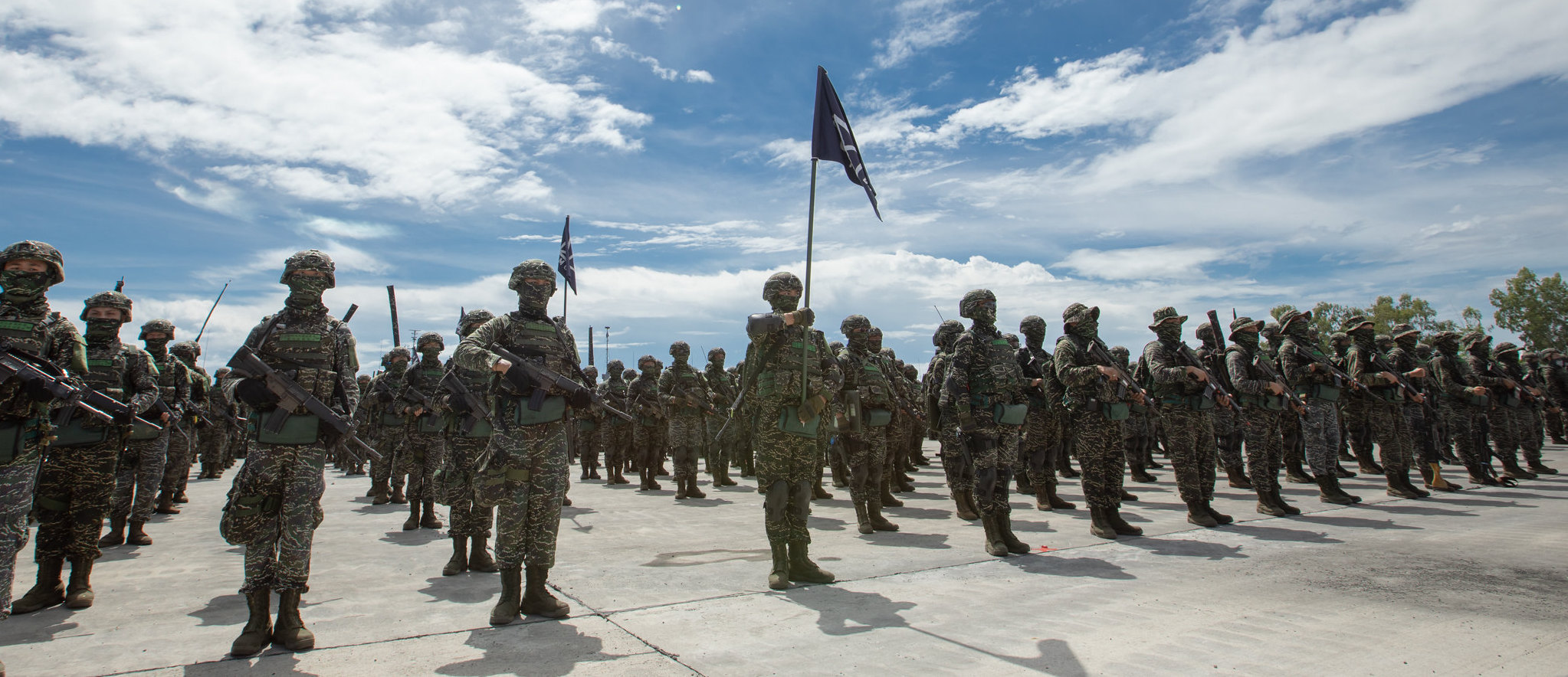 Taiwan's President Tsai Ing-wen on Dec. 27 announced a plan to strengthen and restructure the nation's military defense strategies, including extending the mandatory conscription period from four months to one year. Beginning in 2024, all males born after Jan. 1, 2005, will need to undergo a year-long period of military service. In light of China's expansionist military activities in the South China Sea and the firing of ballistic missiles into waters off Taiwan this year, Tsai stressed the need for Taiwan to be well-prepared for war as a means to avoid confrontation. "The decision is a difficult one, but as the head of the military and for the continued survival of Taiwan, this is an inevitable responsibility," Tsai said.
The new program will also update training methods, and instate a salary hike for conscripts.
From Jurist, Dec. 27. Used with permission.
Notes: President Tsai's announcement comes two days after China sent over 70 aircraft, including fighter jets and drones, into the Taiwan Strait, its largest incursion into Taiwan's air defense zone (ADIZ) in recent months. Of these, over 40 crossed the Strait's median line. The median line—also known as the center line or Davis Line, for US Gen. Benjamin Oliver Davis—serves as an unofficial buffer between the two sides, lying within the overlapping air defense zones of Taiwan and the People's Republic of China. Although formally in international waters, it was only first breached by China in 1999, and but rarely since then. (CNN, The Guardian, Politico)
Two days before the new incursion, on Dec. 23, US President Joe Biden signed the $858 billion defense bill into law, authorizing up to $10 billion in security assistance and fast-tracked weapons procurement for Taiwan. The move was of course protested by Beijing. (Taipei Times)
For decades after 1949, when the Republic of China government retreated to Taiwan, the island's young men were required to serve two to three years in the military. Starting in 2000, the period of mandatory service was gradually shortened, reduced to one year by 2008. It was further shortened to four months in 2013. (Taipei Times)
Photo: Wikimedia Commons