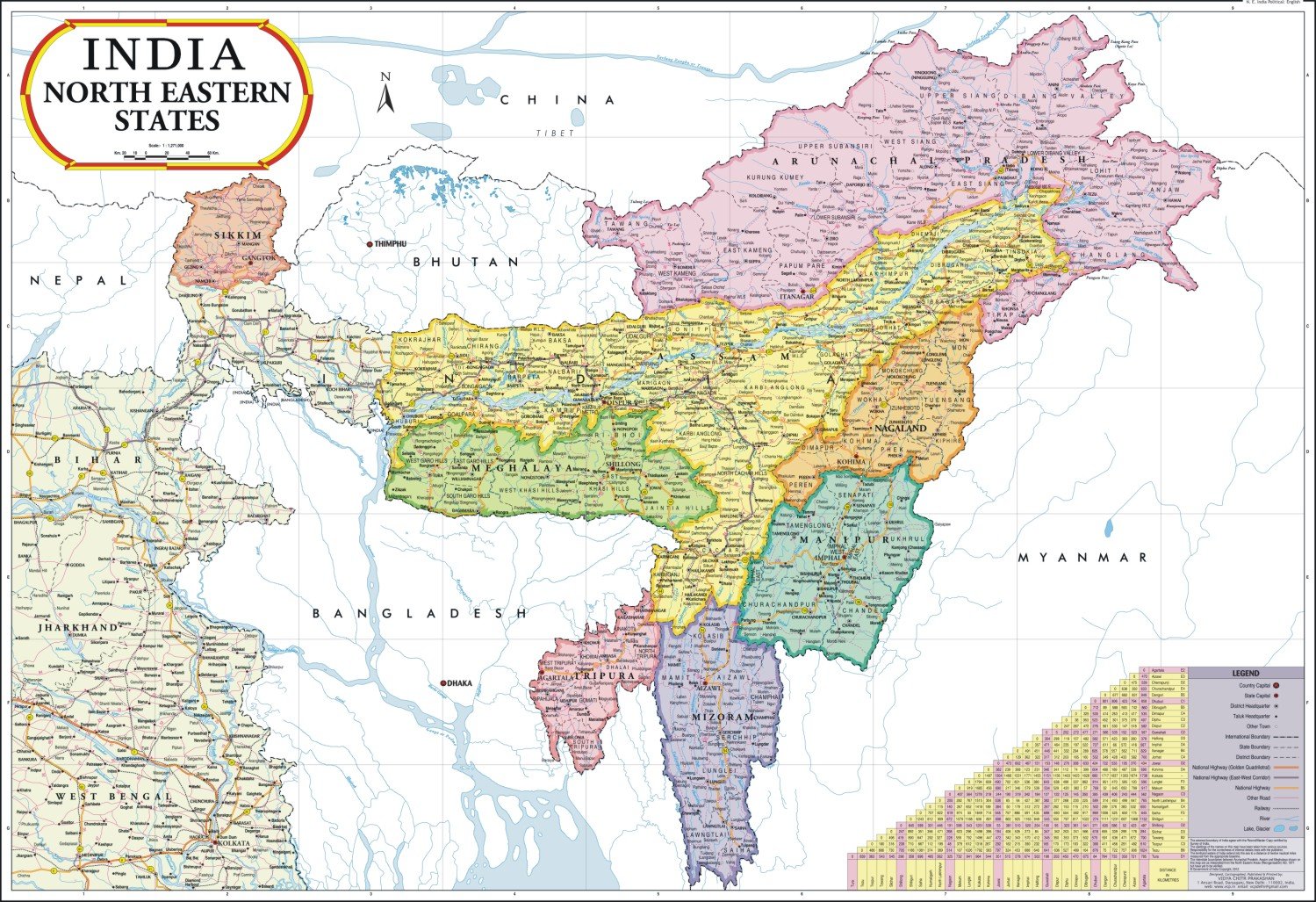 The government of India on Dec. 27 announced that it had signed a peace agreement with the Zeliangrong United Front (ZUF), an insurgent group in the northeastern state of Manipur. Senior officials of the Union Ministry of Home Affairs (MHA), the Manipur government and representatives of ZUF signed the "Cessation of Operation" agreement in the presence of the Chief Minister of Manipur, N. Biren Singh.
The ZUF agreed to lay down arms, and reintegrate their fighters into civil society. The press release from the MHA stated:
Representatives of the armed Group agreed to abjure violence and join the peaceful democratic process as established by law of the land. The agreement provides for rehabilitation and re-settlement of the armed cadres. A Joint Monitoring Group will be constituted to oversee enforcement of the agreed ground rule.
The ZUF was established in 2011 to advance the interests of the Zeliangrong tribe, a sub-group within the Naga ethnicity. Its main goal was to establish a separate administrative unit consisting of all the areas inhabited by the tribe. The ZUF carried out numerous attacks against security forces to pressure the government to accept its demands.
The ZUF is recognized as an "active insurgent group" by the South Asia Terrorism Portal—one of 13 listed for the state. In 2017, the ZUF launched an armed attack on the then-deputy chief minister of Manipur Gaikhangam Gangmei. One police officer was injured in the attack.
Insurgency continues to simmer in the volatile northeastern region of India, where various separatist and left-wing groups raise demands for autonomy or independence. Last November, rebels from another armed faction in Manipur ambushed a convoy of paramilitary troops, leaving five soldiers and two civilians dead.
From Jurist, Dec. 28. Used with permission.
Map via TFI Post