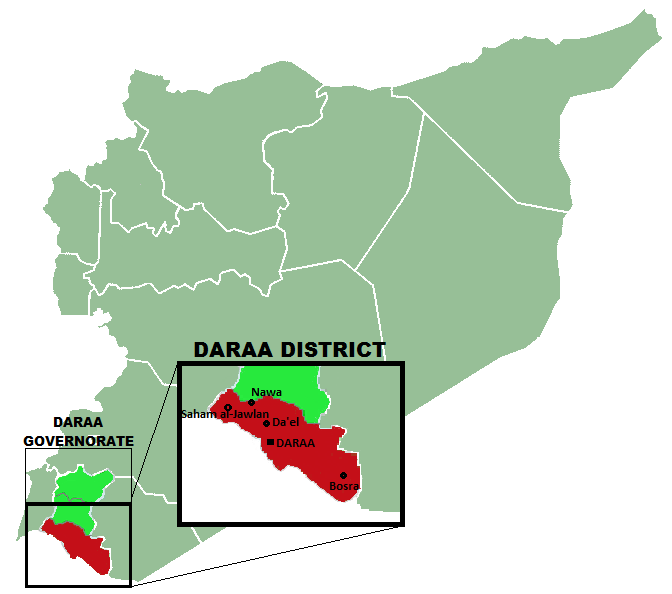 The siege imposed by Syrian government forces on Daraa al-Balad enclave since June 24 could lead to serious humanitarian repercussions if it continues, Euro-Mediterranean Human Rights Monitor said in a statement on July 15. Russian-backed regime forces are trying to get remnant rebel fighters in the district of Daraa city to surrender their medium and light weapons, and accede to installation of military checkpoints. The statement urgently called for lifting the siege and allowing delivery of humanitarian aid, noting that shipments from the World Food Program have been barred entry to the district. It also stressed that all roads to the hospitals in government-controlled parts of Daraa have been cut off by regime troops, leaving district residents without access to medical facilities, except for a single insufficient clinic within the encircled area. Food, medicines and other basic materials are already running low, threatening 40,000 residents with starvation.
Euro-Med Monitor's chief operations officer, Anas Aljerjawi, said: "The international community's silence on these heinous acts encourages the Syrian regime to continue these practices. The regime has not yet felt real pressure to respect the rights of Syrians and stop killing, displacing and punishing them collectively."
The truce agreement concluded in July 2018 between the Syrian regime and Russia on the one hand, and the opposition factions in Daraa and its countryside on the other, stipulated that the opposition fighters give up their heavy weapons but may keep their medium and light weapons. (ReliefWeb)
At the UN, Russia is meanwhile supporting the Assad regime's assertion that it has the sole right to oversee aid delivery throughout Syria.
Daraa is where the first protests against the Assad regime broke out in March 2011, marking the start of the Syrian Revolution.
Map: Wikimedia Commons