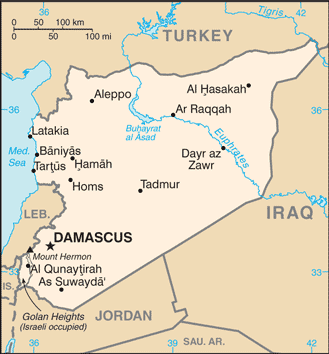 Days after again vowing that Ankara will not tolerate a Kurdish state in Syria, Turkish President Recep Tayyip Erdogan has deployed additional artillery and tanks along the border, signaling an imminent offensive to take the Kurdish-held contested enclave of Afrin. This could be the start of a wider Turkish offensive—reportedly to be dubbed "Euphrates Sword"—to reduce or expunge the Kurdish autonomous zone of Rojava and establish a Turkish "buffer zone" in Syria north. Ominously, China's Xinhua news agency reports that Russia has meanwhile mobilized troops to Afrin, to back up the Kurdish militia that controls the enclave, the People's Protection Units (YPG). The independent Kurdish wesbite Rudaw also reports that Russian "military observers" have been deployed to Afrin and neighboring al-Shahba to "maintain security"—raising the threat of direct Russo-Turkish military confrontation.
This evidence that the Kurds are still cooperating with the Assad regime and its sponosr Russia also increases the threat of Arab-Kurdish ethnic war—which could also be a proxy war by Turkey and Russia, despite recent rapprochement between the regional rivals.
The rumored offensive has put Liwa Ahfad Salaheddin, the sole Kurdish faction fighting alongside Ankara-backed rebels in northern Syria, in a difficult position. Syria Direct reports that Liwa's leader Mahmoud Khalo has issued a statement announcing the militia will not participate in any military action against Afrin. The contest for Afrin appears to be destroying the last shreds of Kurdish unity with the Free Syrian Army.