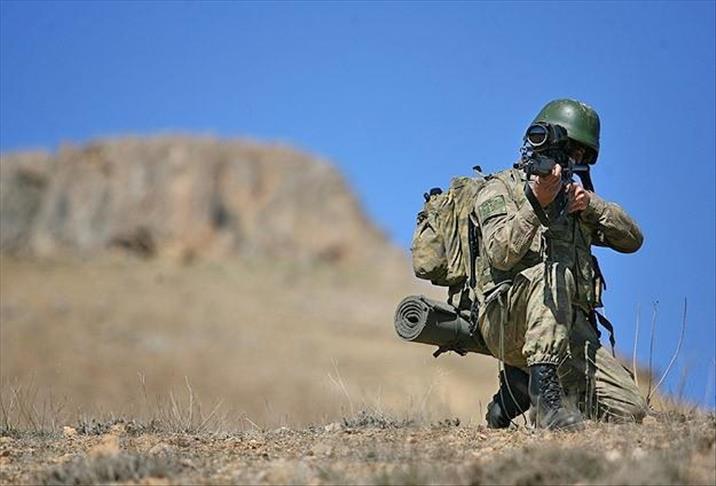 Mesurier With the fall of Syria's southern province of Daraa  to Assad regime forces earlier this month, only Idlib in the north remains as a last pocket of opposition control. The besieged rebel forces there are anticipating a final offensive by Assad and his Russian backers. The pro-Moscow Al Masdar News headlines that Damascus is preparing for the "mother of all battles in Idlib," with the Syrian Arab Army's elite Tiger Forces to lead the offensive. But a complicating factor is that Turkey is occupying areas of Idlib, which means an offensive there threatens international escalation. Speaking to reporters in Ankara before heading for a summit of emerging market countries in South Africa, Turkey's Recep Tayyip Erdogan said he would speak there with Vladimir Putin about how to resolve "the issue of Idlib." (YNet)
This points to a possible permanent carve-up deal, in which the bulk of Syria falls under Assad with Russian protection, Idlib remains under rebel control with Turkish protection, and the northeastern Rojava region will remain a Kurdish autonomous zone under US protection.
But Turkey is an ambivalent "protector" of the Syrian opposition at best. This week, Turkish troops along the border with Idlib fired on a family of refugees attempting to cross into Turkey, killng three, including a child. (Syria News)  This is not the first time Turkish troops have fired on Syrian refugees. And Idlib is a precarious refuge, as it continues to come under bombardment by Assad and Russian warplanes.
Over 1,500 prisoners held by the Assad regime were released this week in an "evacuation deal" with rebels besieging two regime-held villages in Idlib. The detainees, including 126 women and 75 children, were released in return for the safe evacuation of 6,000 fighters and their families from the villages of al-Foua and Kefraya. The villages had been surrounded by the Hayaat Tahrir Al-Shaam (HTS) faction—successor organization to the Nusra Front. (MEM)
Members of the White Helmets and their families were meanwhile evacuated from Daraa to Jordan by Israeli forces. James Le Mesurier, the former British intelligence officer who helped found the group in 2013, said that 422 people were rescued in the operation, including 98 White Helmets, and will be resettled in third countries. (The Guardian)
Israel, which has actually barred Syrian refugees from entering territory under its control in the Golan Heights, is continuing to escalate its air-strikes on Syrian territory. Israeli missiles struck an Assad regime base in Hama governorate July 22. The strike targeted the Masyaf base, believed to be involved in chemical weapons production and to host a team of Iranian military experts. (EA Worldview)
Nor is the regime-held territory entirely pacified. At least 215 people, moslty civilians, were killed in a series of apparently co-ordinated attacks in the regime-held southern city of Suweida July 25. ISIS claimed responsibility for the attacks. Suweida is the heartland of Syria's Druze minority. (BBC News, The Guardian)
Photo: Syria News