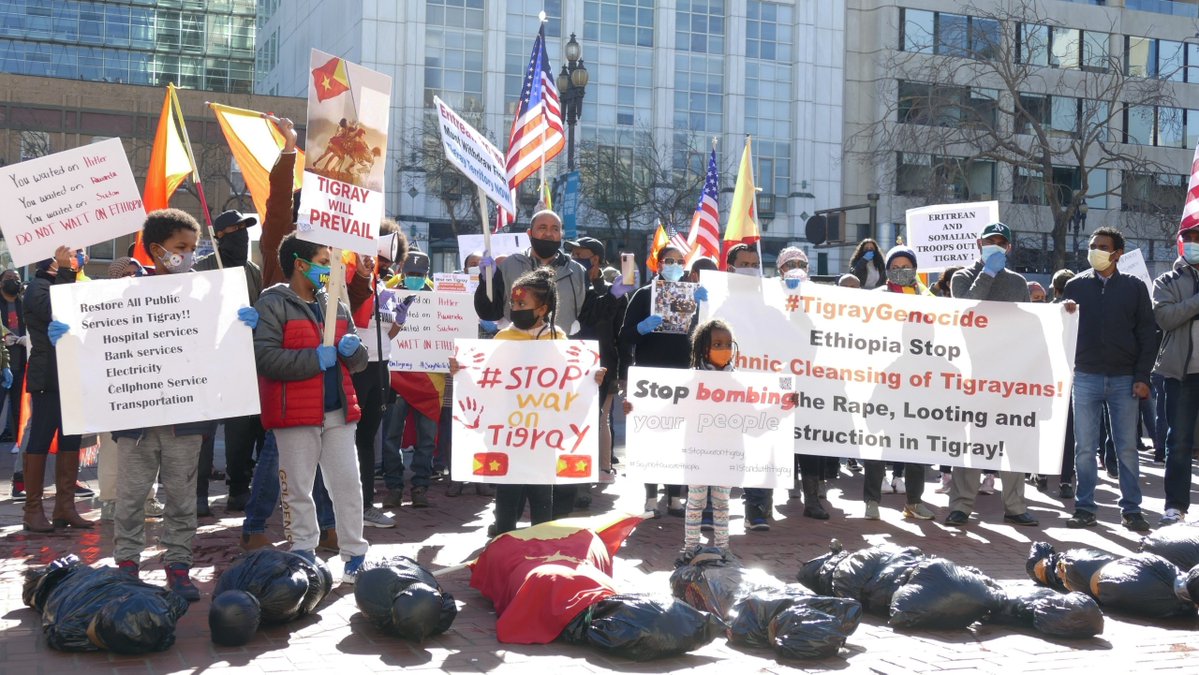 In Episode 70 of the CounterVortex podcast, Bill Weinberg interviews Daniel Woldu, US representative of Omna Tigray, an international network calling for action to halt the genocide in the Tigray region of Ethiopia. Woldu discusses the abrogation of Tigray's self-rule under the Ethiopian regime of Abiy Ahmed, atrocities that have taken place under cover of an information blockade imposed on the region, the ongoing plunder and weaponization of humanitarian aid, why Eritrea has intervened on the side of the Ethiopian central government, and the urgent need for accountability and an independent investigation into war crimes and genocide. Listen on SoundCloud or via Patreon.
Production by Chris Rywalt
We ask listeners to donate just $1 per episode via Patreon. We have made it to our initial goal of $30 per episode! Thank you for your support, and please keep it coming!
Photo: Omna Tigray via Twitter