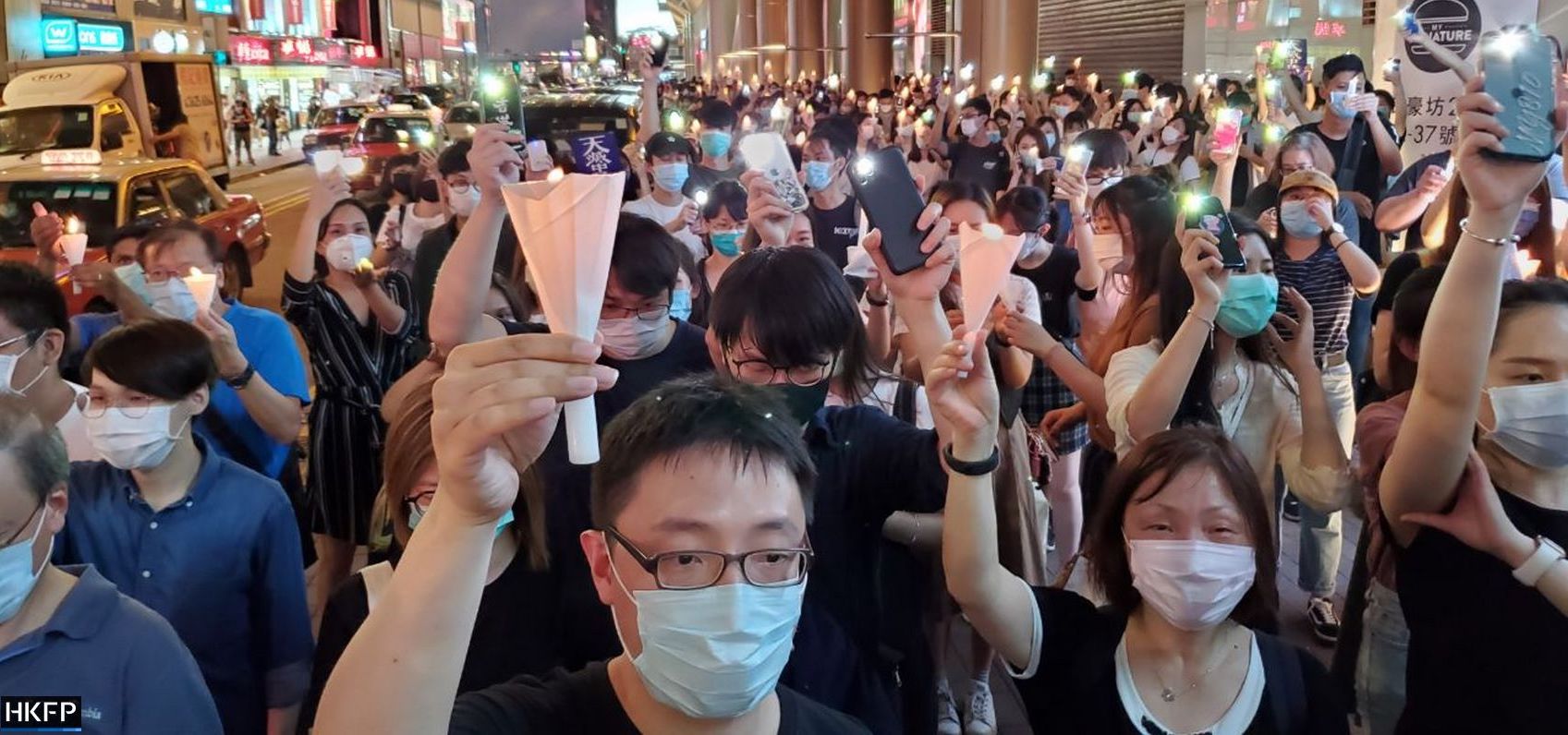 Hong Kong activist Joshua Wong and three others pleaded guilty on April 30 to charges related to their participation in last year's June 4 vigil commemorating the Tiananmen Square massacre. Wong, one of the city's most prominent pro-democracy advocates, is already serving a term of 17 months in prison. Last December, he was sentenced to 13 months imprisonment for organizing an illegal assembly during the height of the 2019 anti-government protests. This sentence was extended by four months on April 13 after Wong pleaded guilty to fresh charges of unauthorized assembly and violating an anti-mask law.
The other activists who pleaded guilty in the District Court on April 30 were Lester Shum, Jannelle Leung and Tiffany Yuen.
The vigil has been an annual event in Hong Kong ever since the 1989 massacre. However, the gathering was banned in 2020 , ostensibly on COVID-19 concerns. When thousands took to the streets in defiance of the ban, 26 were arrested and charged with holding and knowingly taking part in an unauthorized assembly. Two of them have since fled Hong Kong.
According to Hong Kong Free Press, the gathering has been banned again this year. Though an application to hold the vigil in Victoria Park was not explicitly rejected, the Leisure & Cultural Services Department said that it "has suspended processing of booking applications for free recreational and sports venues for non-designated activities until further notice."
From Jurist, May 3. Used with permission.
Note: Joshua Wong and Lester Shum have repeatedly faced charges for their political activities. Jannelle Leung is a member of Hong Kong's Kwun Tong District Council. Tiffany Yuen, a member of the Southern District Council, was a leader of the Demosisto organization before it formally dissolved in response to enactment of the National Security Law last year.
See our last post on the contested legacy of Tiananmen Square.
Photo: HKFP